Beyond The Moon: Win the Kindest Team Award! From 2014 onwards, Hercules Trophy Belgium has chosen Beyond the Moon as the company's preferred charity project. We kindly invite all participating companies to support this wonderful project together with us.
How to promote this project as a participant?
It's easy. By promoting your team URL on social media, just like the Coolest team contest. People who want to donate, fill in their name, e-mail address and the amount they want to give. The site guides you through the payment process.
Challenge your team and get inventively involved in a team building activity or a marketing-related action in favour of Beyond the Moon. Let your sales force, customers, shareholders, suppliers, colleagues, family and friends know that, together, they can make a difference in the life of families with a seriously ill child.
Here's an interview with Pascale Somers (Co-founder and manager) at the Herculean Coach Meet & Greet Night.
Set your team goal to win the "KINDEST TEAM AWARD" 2014
Since 2012, all Hercules Trophies around the world have "The Kindest Team Competition" as a side competition for every trophy. Through their team pages, teams can raise funds through crowd funding for good causes like beyond the moon! The best fundraiser wins the competition.
People can vote for your team, but can also give a contribution to a charity project. The donations are operated by the online platform that measures which team raises most funds and publishes the results on our website.
Beyond The Moon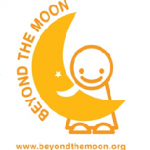 Vision: Beyond the Moon believes that each child, wherever he may be in the world, must get the chance to be a child and enjoy life. Beyond the Moon strongly feels that a relaxing vacation is a basic right for everyone, and especially for families with a sick child. A sick child that can relax and have fun together with his family today, will have the will to better fight against the illness and the strength to live for tomorrow. A Beyond the Moon vacation gives hope, energy and joy and helps strengthen the family ties.
Mission: Beyond the Moon offers families with a seriously ill child the opportunity to enjoy a memorable, cost-free vacation in a child-friendly environment and to spend carefree quality time together, far away from hospitals and treatments.