CEO Mission to NYC. After a very successful CEO mission to Dubai, we'll take the CEO's to New York City for a new Herculean adventure, spiced with a mix of inspiration, networking, resourcing and action.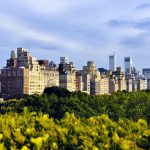 When? From 8 until 13 October 2014, leaving from Brussels Airport
For whom? C-levels only.
What to expect?
A CxO mission with the Hercules Academy is unique, thanks to our holistic and unconventional approach. After only 4 days you will return as a new human being, full of inspiration, balanced and with a bunch of new friends.
The main topics of the mission are
Business: live the NY corporate culture
Networking: with local and Belgian entrepreneurs
Inspiration: come as a traveler, leave as a New Yorker
Corporate wellbeing: the Leitmotiv
Your hosts are ex-tennis player Sabine Appelmans and Hercules Academy coach Serge Haubourdin. This time, a team of famous ex-athletes –lead by Olympic champion Judo Gella Vandecaveye will join the mission. Whether it's your first visit to New York or whether you know the Big Apple quite well, this will be a trip to remember, with interesting meet & greets on high energy places, action at the Hercules Trophy and time for introspection.
For more information: have a look at this Flyer.
To register for this trip, send an e-mail to Muriel.Albert@herculestrophy.com.
See you in the City that never sleeps!