Belgium: Last days for Early Bird Booking 2015. Whether you like it or not, employees deserve to be treated well. 2015 will tell the difference between happy and unhappy organisations and eventually: between success and mediocrity.
One of the best ways to value your employees, is to invest in teamwork, emotional bonding and wellbeing. These 3 elements are exactly what Hercules Trophy is about. Hercules Trophy is the coolest Corporate Challenge on the planet, without any exaggeration. Hard to believe? Ask the thousands of participants who have become Hercules fans for the rest of their life.
The next Belgian edition is on 20 & 21 June 2015. These dates may seem far off, but almost 300 corporate teams have already booked their spot because they don't want to miss it!
Click here for the Brochure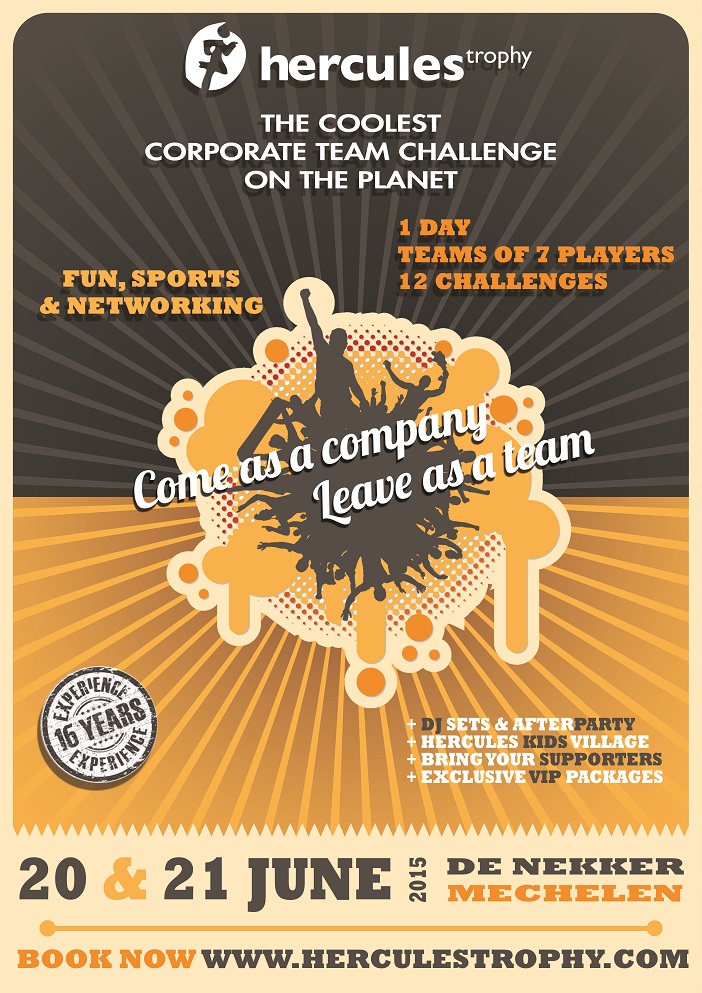 and Poster.
Are you looking for a great X-mas present for your employees? Offer them a Hercules team. 5 to 7 participants per team will overcome 12 awesome challenges together on 1 day. Now is a great time to book: until 17th December early bird rates apply.
Can't make it on 20/21 June? No panic. We also offer customized wellbeing packages for your company that include fun, coaching and sport.
Contact us on info@herculestrophy.be for more info or to book your team.