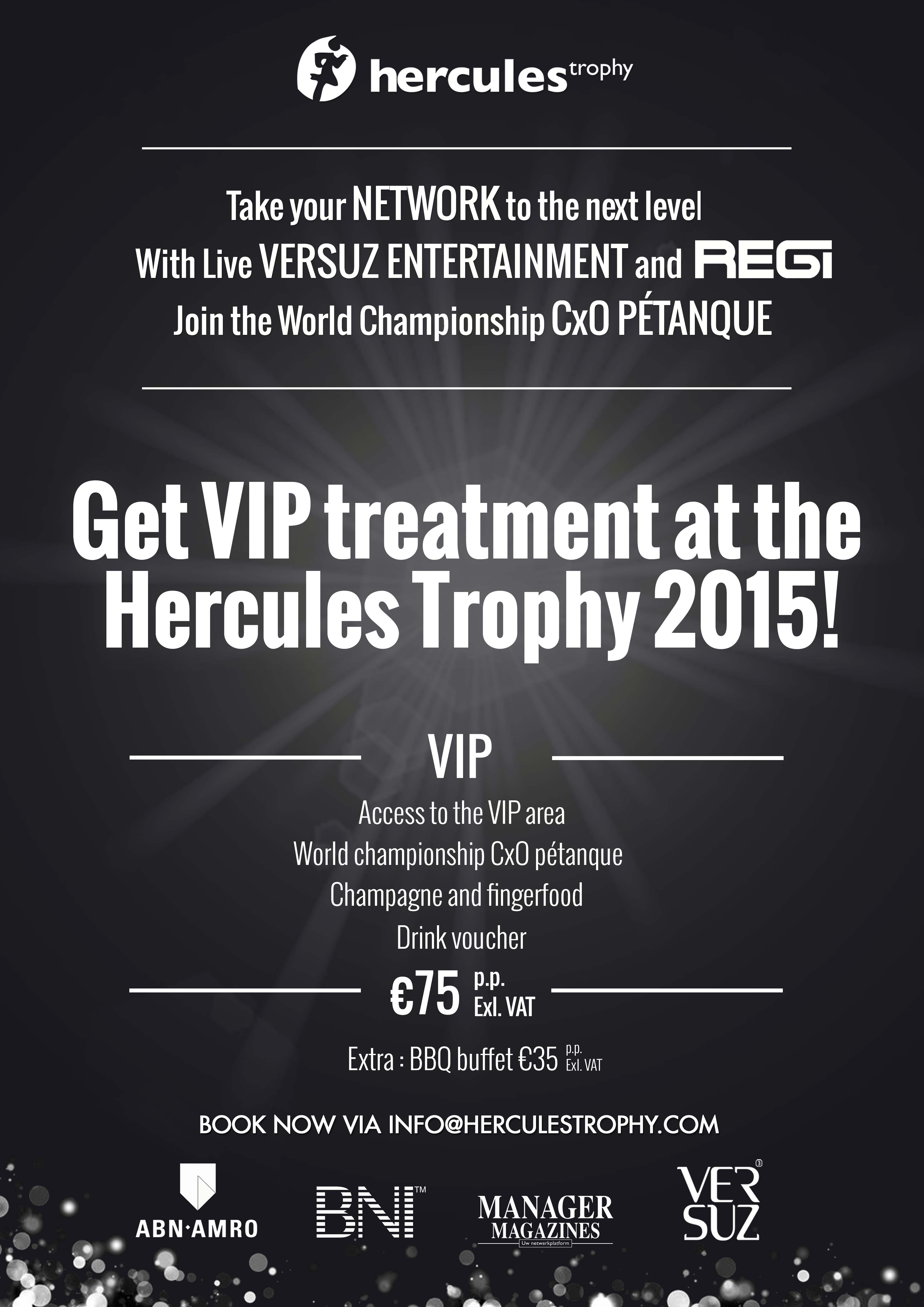 VIP treatment at the Hercules Trophy in Belgium 19, 20 & 21 June. We're proud to introduce a new concept this year for your C-levels: the CxO VIP.  As from tomorrow, you can book tickets for the CxO VIP pétanque at the Hercules Trophy in the afternoon.
We want to welcome your VIP's in style in our new VIP lounge, together with our partners Versuz, BNI, ABN AMRO and Manager Magazines. Companies that aren't participating are also allowed. So why not invite your business partners?
What to expect?
Lots of excellent networking, but also VIP treatment in the separate lounge, with champagne, finger food and of course: the CEO World Championship Pétanque.
If your company participates at the Hercules Trophy, you can book your ticket in the web shop. We also welcome companies who don't participate at the Hercules Trophy. They can book a ticket by sending an e-mail to info@herculestrophy.com!