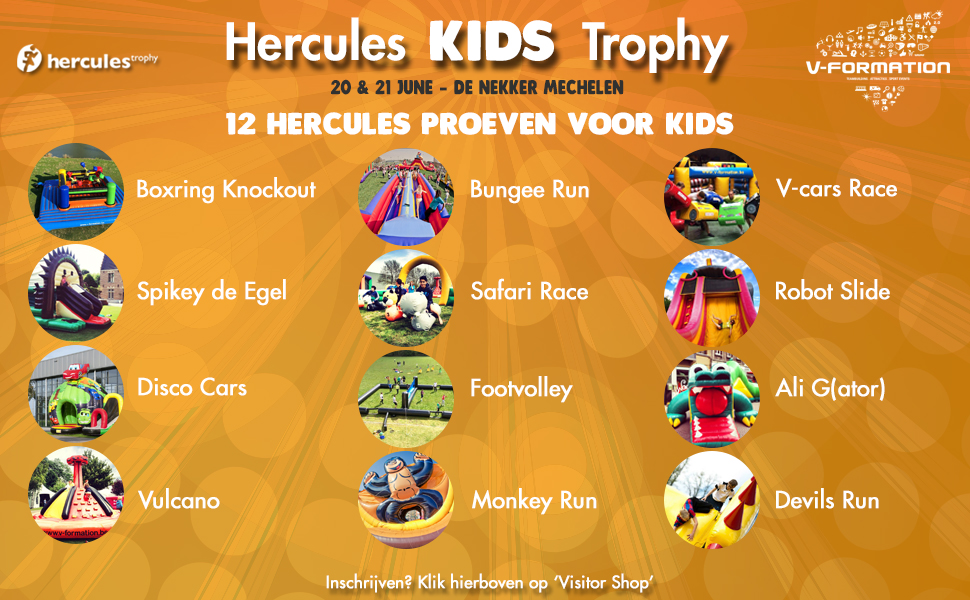 Hercules Trophy Kids. In June, we will host the very first Junior Hercules Trophy, with 12 cool challenges adapted to children. The challenges can be performed individually and in group for children from the age of 5 or 6 until 15.
The children can earn points for their parents' Hercules teams, but there's no pressure on them at all. Our motto "Everyone is a winner" prevails, in order to give children of all ages a Herculean feeling.
Tickets can be purchased individually, also for people who aren't taking part in the Hercules Trophy Kids competition. Our goal is to raise awareness amongst children that sport is a universal language that brings people together.
Click here to access the Ticket Shop.