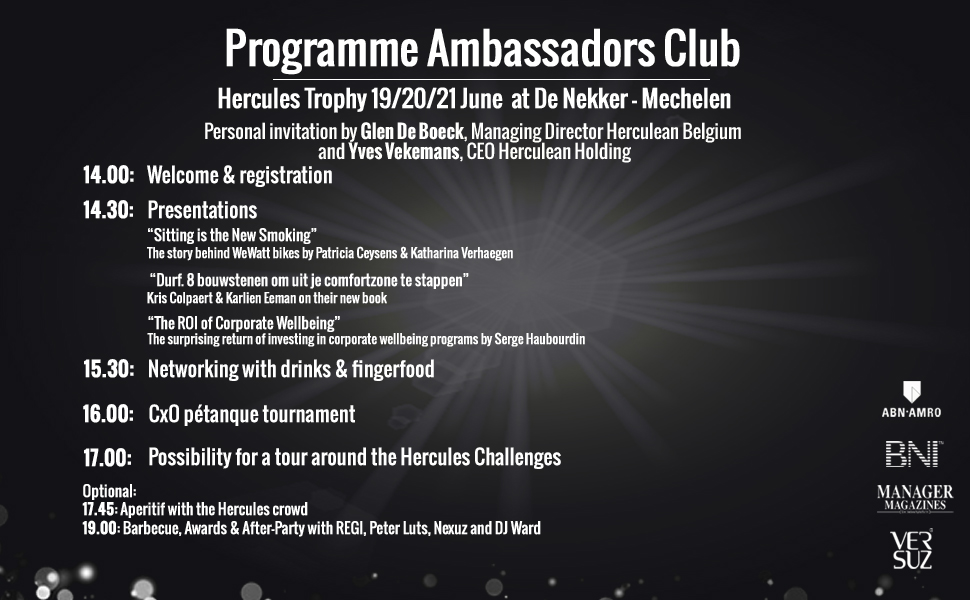 Programme Ambassadors Club 19, 20 & 21 June 2015. Hercules Trophy Belgium 2015: What was once the CxO pétanque has now grown into a radically restyled Ambassadors Club, where C-levels meet in style for a VIP treatment. The first gathering of the Ambassadors Club will be hosted by presenter Erika Van Tielen.
The speakers at our event are:
The aim is not to host the typical, boring networking receptions, but to offer an experience -Herculean style! Together with senior management of the participating companies, there will be a tour around the Hercules challenges. In the evening the VIP's can join the after-party with DJ's who played at Tomorrowland: REGI, Nexuz, Peter Luts and DJ Ward. Because that's how networking 2.0 is done.
Tickets can be purchased in the Hercules Visitor web shop.