This was Flair Games Middelkerke 2016: meet the winners. Ever heard of the cliche that women are always late? It may be true in some cases, but definitely not to be said about the participants of Flair Games Middelkerke. Starting from 12:00, hundreds of women arrived in less than an hour, all eager to have their team pictures taken and ready to battle.
We must admit ladies, you were all beautiful and had lovely (often matching) outfits!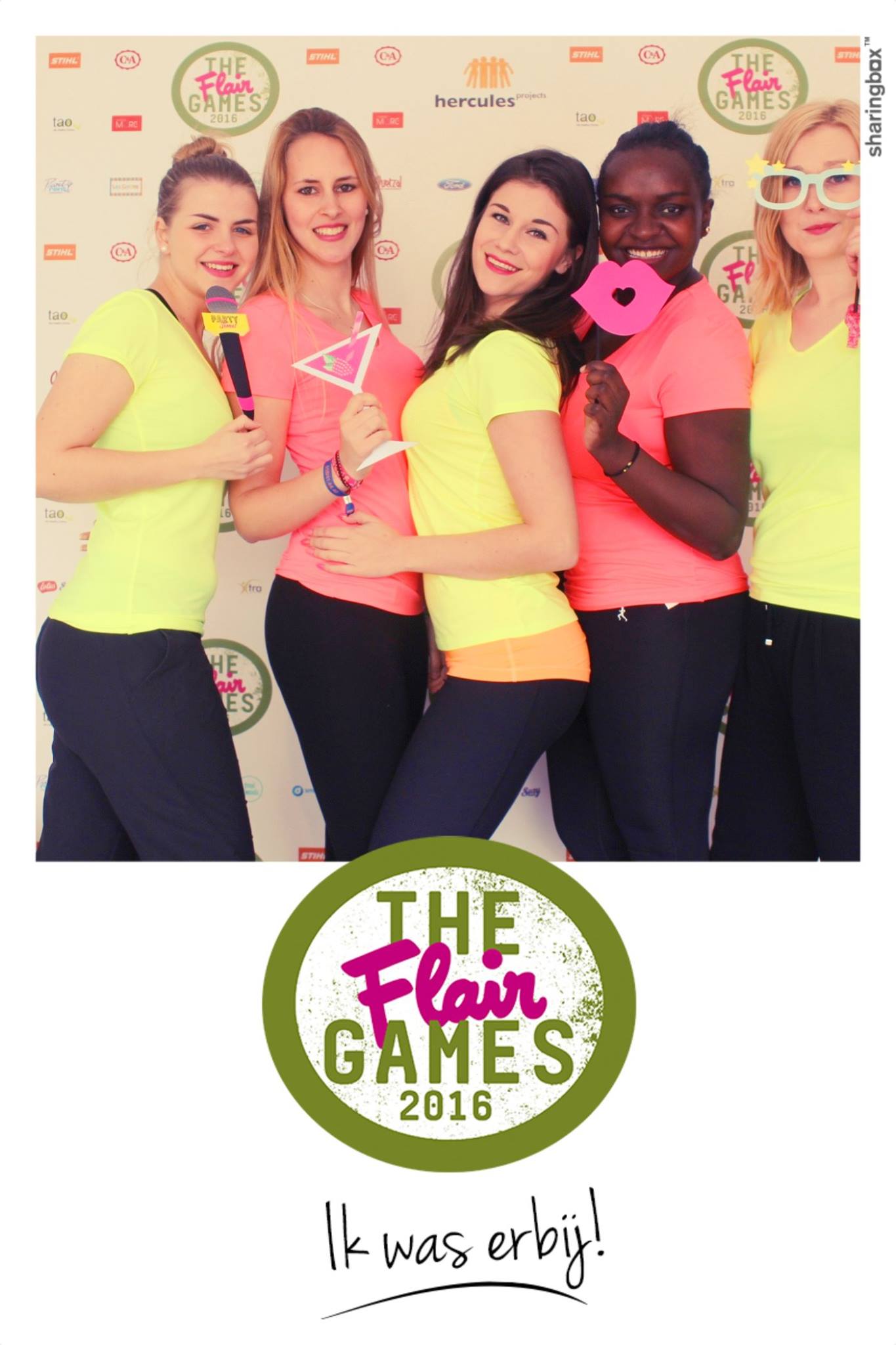 (Find your team picture here)
After a proper warming up and a delicious lunch provided by Violetta Clery, the teams gathered at their first battle. Some were ferocious, others laid back, but all women competed fairly and gave their best. The atmosphere was great throughout the entire day and to give credit where credit is due: it was all thanks to you. Your can-do attitude combined with a pinch of healthy competitiveness and, most of all, doing it all for laughs, resulted in the lively and fun-filled day that was Flair Games Middelkerke.
You've all proven to be excellent (and feisty) stylists during the C&A Make-Over Talent battle –though our mannequin might have an other opinion on that matter, seeing as how she's had quite a rough day!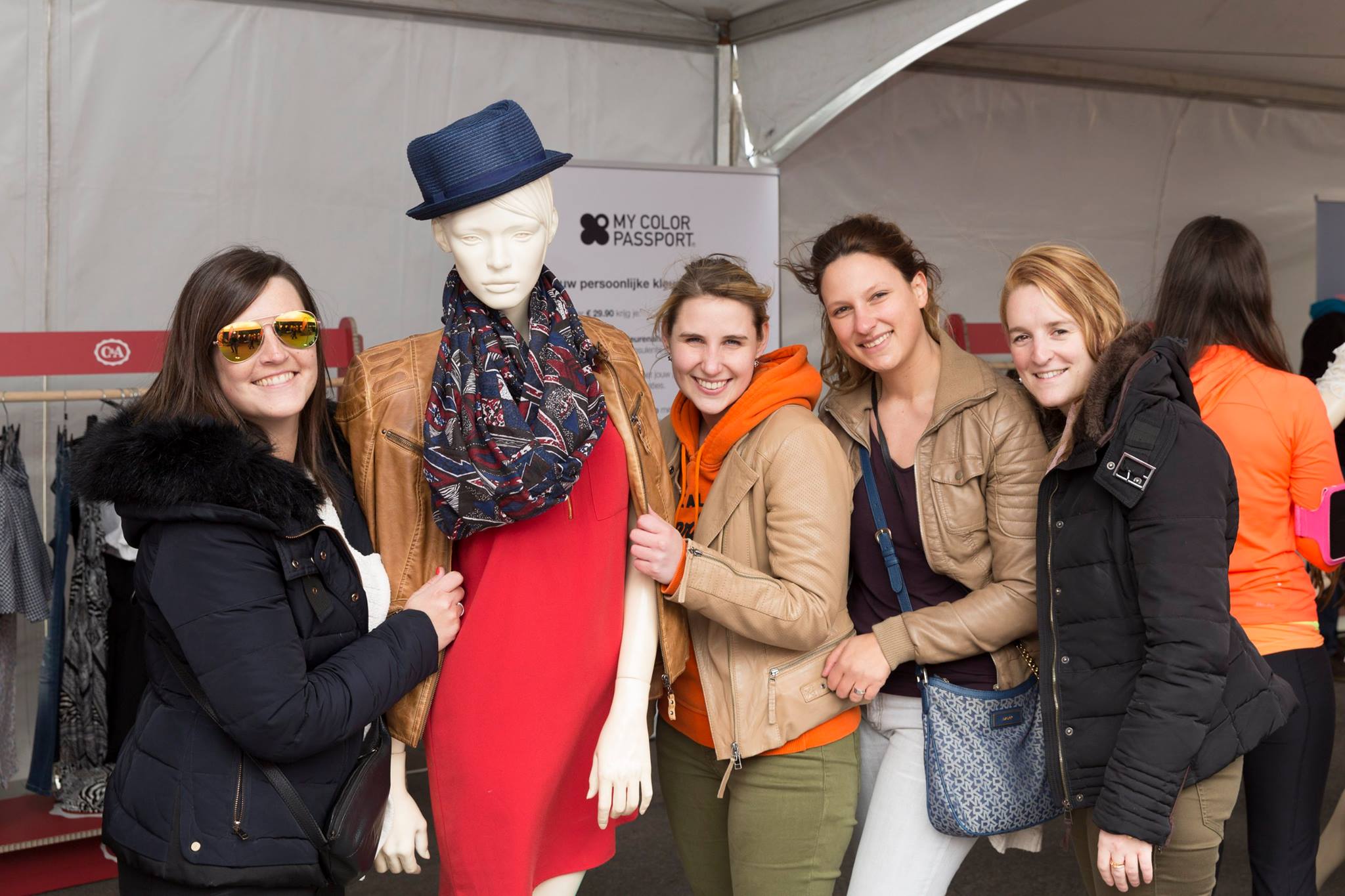 Curious about their pictures and pictures of the event? Find a preselection here.(Many more will follow in the next couple of days, so stay tuned.)
Last, but certainly not least: the winners. Ending up at a very honorable third place, team De Pittige Poezen ("The Vivacious Cats") scored a whopping 102 points! Unfortunately for them, THE GRASSHOPPERS outplayed them by just one point, scoring 103 points total and thus taking second place. Our overall winner, Brides Drinking Team, has proven that bachelorettes can do a lot more than just drinking by scoring 106 points.  Their motto "Help us tank her before she drops anchor" definitely came true. The entire scoreboard can be found here.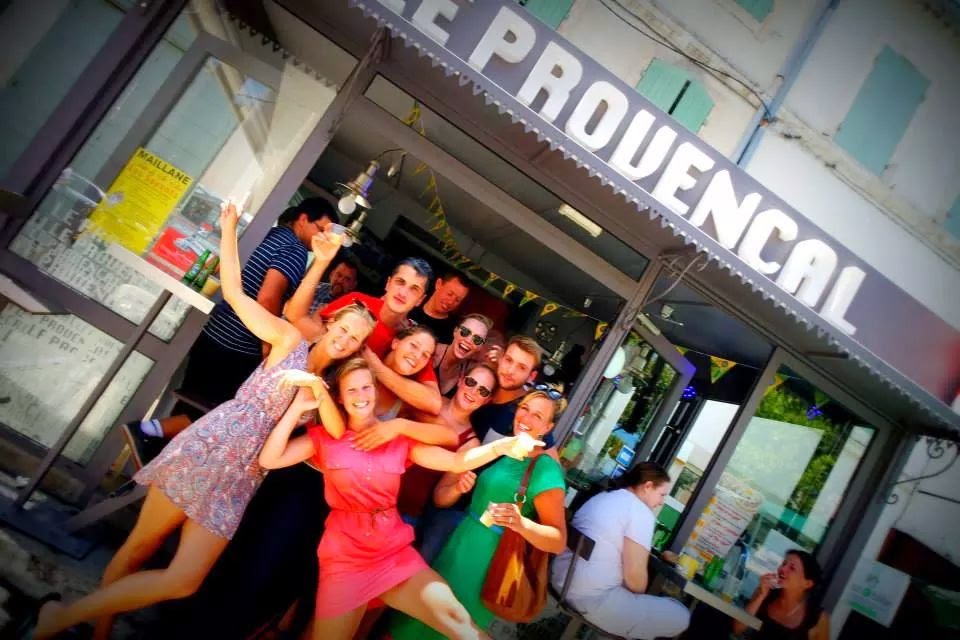 Overall winner: Brides Drinking Team
Now, it's up to the next Flair Games in Aalst, Genk, Lier and Roeselare. Do you think you have it in you to break the record of the Brides Drinking Team? We'll see you soon!