Herculean MC: Erika Van Tielen. This year's Hercules Trophy Master of Ceremony in Belgium will be a familiar face for last year's participants: Erika Van Tielen . She won't be alone though. Her (male) companion will be announced next week.
This is Erika in action while interviewing Minister Kris Peeters last year:
[youtube https://www.youtube.com/watch?v=YslGREmeAJQ]
Erika was born in 1983. Both of her parents specialized in languages, hence her passion for languages. Although Erika started studying Communication at University, she never imagined working in the media. However, during her studies, she started working as a wrapper for Ketnet, a children TV station, where she discovered a new talent: presenting. After graduating she started working for commercial station VTM and radio station Q-music.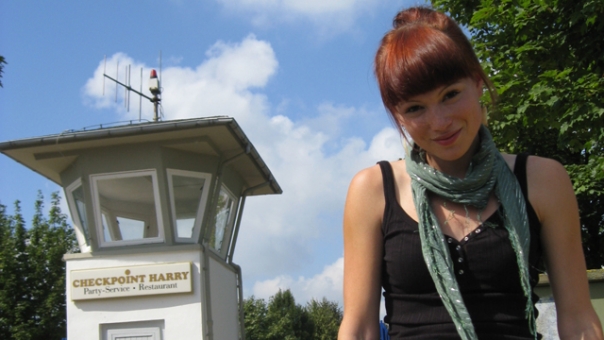 In 2008 switched to the public TV station VRT and presented 'Vlaanderen Vakantieland', as well as popular radio shows on Studio Brussel: "De Maxx" & "was het nu 70, 80 of 90".
Music plays an important role in Erika's life. She presents festivals and Rock Rally's such as "Humo's Rock Rally". Even in her free time, she likes to pop-up at festivals and enjoys the music and atmosphere for herself.
Nowadays Erika likes to spend her free-time in company of her 2 sons, Rowen and Finn, and her husband. Family is her number one priority and the thing she is most passionate about. You can read more about her life as a mom on her blog.
Erika is the ideal Hercules MC because of her spontaneity and authenticity: she doesn't mind having a chat with the fans, makes people laugh and is always up for some fun. Secondly, she is a true professional. She always comes prepared and exactly knows what her goal is, but is able to present it in a very natural way.