United Arab Emirates National Sports Day. In November 2015, the United Arab Emirates National Sports Day was set in place to promote healthy living and create a harmonious society through sporting competition. Its launch follows a directive of  His Highness Sheikh Mohammed bin Rashid, Vice President and Ruler of Dubai. National Sports Day is happening on the 24th November again this year.
Saeed Hareb, secretary general of Dubai Sports Council said, "We want everyone to participate. I anticipate hundreds of events, and that is what we need.  It's not just about getting people to play a sport, the point is to encourage what sport brings, to encourage the spirit of sportsmanship and through that bring unity and peace to the nation."
If you work at Dubai's DIFC you will remember the fantastic events at last year's fun day organized by Herculean. Herculean was selected by DIFC to organize National Sports Day for the companies working at their prestigious premises. The aim was not to force anybody into something that they didn't want to do but rather to participate in less competitive activities encouraging opportunities to meet and mingle.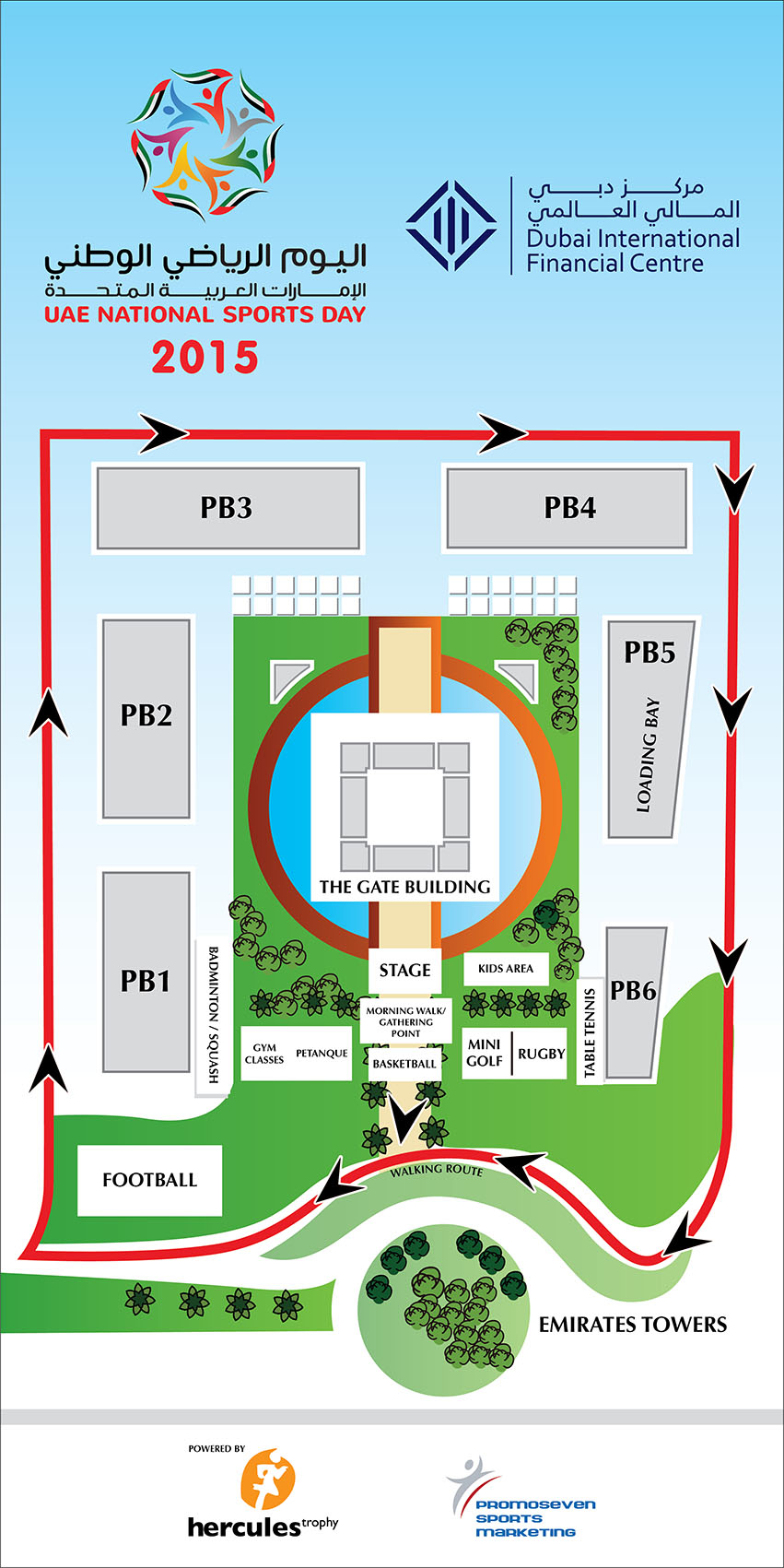 Activities such as badminton, basketball, pétanque, table tennis and mini golf were open to all members of the DIFC community, regardless of age and fitness level. The event started with an inspirational energy walk around the DIFC premises with the DIFC leaders. These activities mixed with MC Dave Crane, live entertainment and a kid's play area with jumping castle and trampoline resulted in a great day filled with laughter, camaraderie and special moments for the memory bank.
Relationships were forged through the language of sport where individuals are united in a unique and fun experience. Our Herculean team was honored to be involved in this new initiative, which is believed to engage a lot of UAE citizens into sports.
Are you looking for a unique way to show your brand to business people? With Herculean, you are able to connect your brand to a corporate audience with a combination of offline and online marketing as well as exposure at the event.