5 delicious avocado recipes. Call me an avocionado, but I'm not the only one. And the good news is: it's healthy.
The multiple benefits of avocados have been illustrated numerous times. They contain more potassium than bananas, they're loaded with antioxidants, they may help relieve symptoms of arthritis and even prevent cancer. But what attracts me the most about this special fruit, is the exquisite taste.
5 delicious avocado recipes. In case you're wondering on how to include avos in your daily menu, here are 5 of my favorite avocado recipes.
1. Avocado smoothie with mango, ginger and honey
My Number One!
Super simple and very addictive. The first time I ever tasted an avocado smoothie was at the Millenium hotel in Dubai. I ordered several smoothies a day at the swimming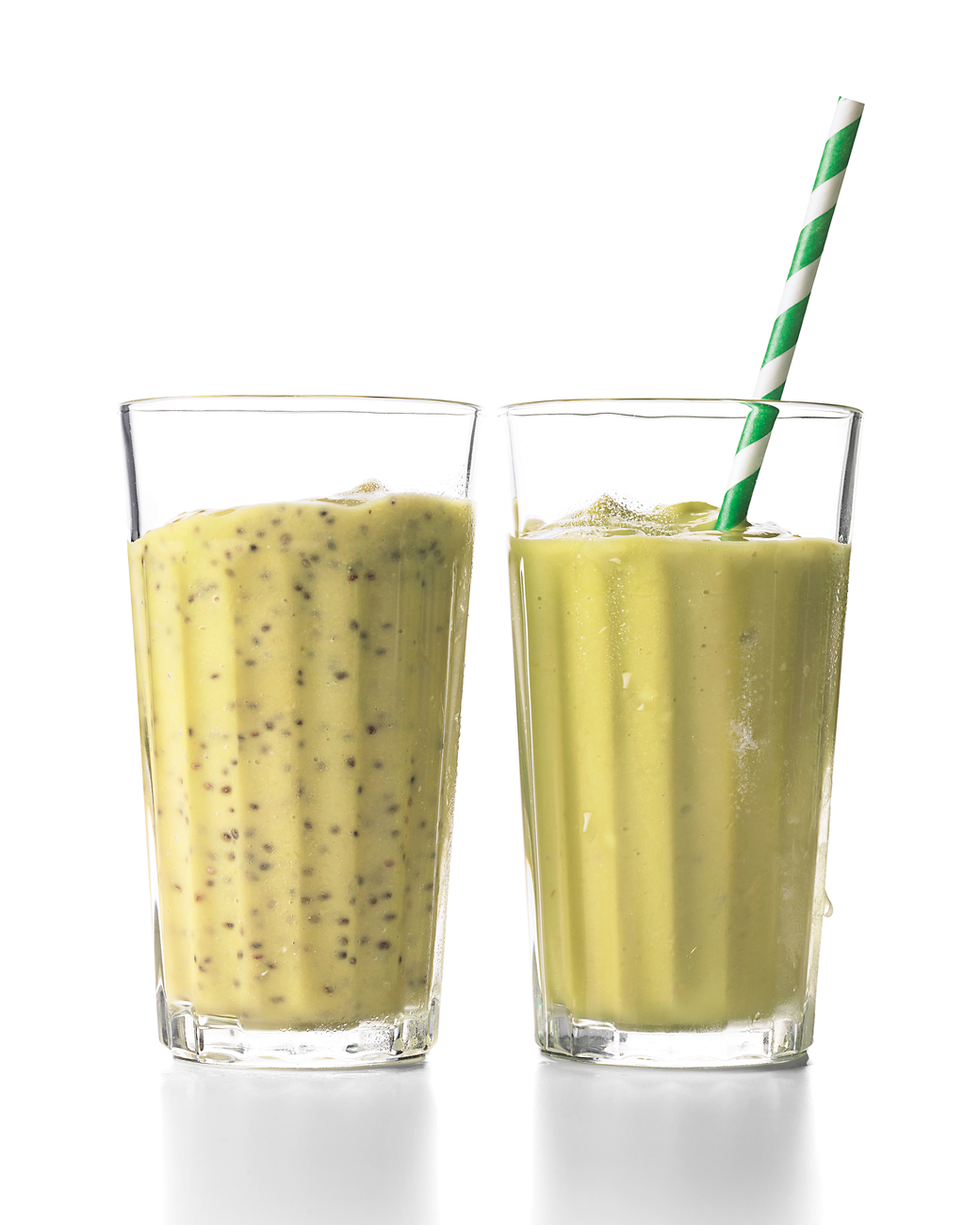 pool, until the hotel finally ran out of avocados.
My  favorite avocado smoothie recipe comes from Martha Steward's blog. I like the combination of the sweet mango with the ginger boost and the softness of the avocado. I go easy on the honey though, as it's already sweet enough for my taste.
Avocados provide a uniquely silky texture to smoothies without an overbearing taste. They're like a magic ingredient that will completely transform your smoothie game. They can even replace dairy products.
2. Avocado cream
"A lighter, smoother, more grown-up guacamole."
I found it on the Bon Appetit website. This recipe by Bernardo Bukantz, Luis Serdio and Roderigo Chávez contains sour cream, apple cider vinegar and cilantro.
If you're tired of the typical taco chips, you can also use Spanish picos.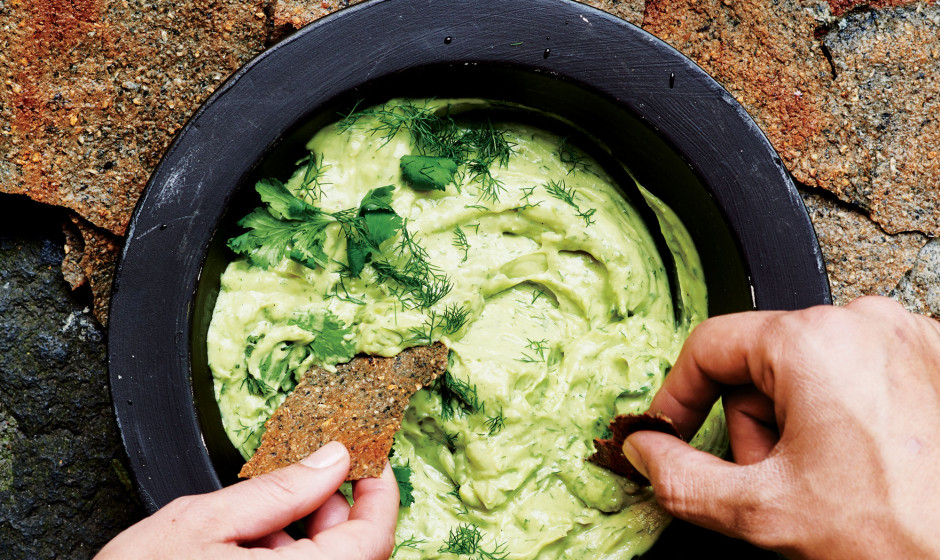 3. Avocado Strawberry Spinach Salad with Poppyseed Dressing
A delicious spinach salad with fresh strawberries, avocados, and a simple poppyseed dressing found on Foodiecrush, thanks to Pinterest.
This has summer freshness written all over it. I leave out the poppyseed dressin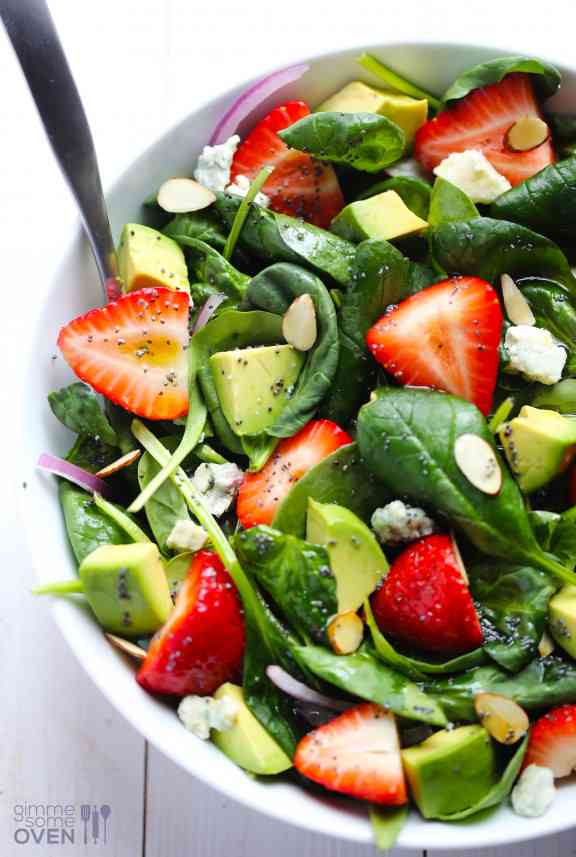 g, because I'm not a dressing fan. And sometimes, when I'm not in the mood for blue cheese (which is like almost always), I just add a bit of feta cheese and extra strawberries and avos.
4. The classic: Chicken and Avocado Burrito
Who doesn't like burritos… These burritos don't take long to make, they are nice and portable, filling and most importantly, packed full of flavour!
T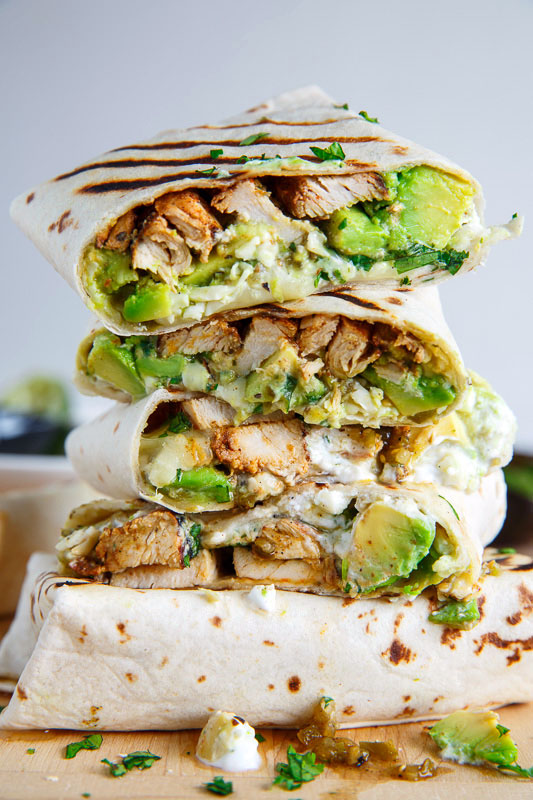 here are several ways to make them and you hardly need a recipe for it. But if you really want a recipe, I can recommend the  Closet Kitchen recipe.
They are so easy to make, you simply wrap the chicken, avocado, cheese, salsa verde, sour cream and cilantro up in a tortilla, grill it and enjoy! Just make sure to put the cheese on the top or bottom of the burrito so that is melts and gets all nice and ooey and gooey when it's grilled…
5. What's for dessert? Chocolate-Avocado Mousse!
Emmy Award-winning personality Giada de Laurentiis from Food Network has a fantastic recipe on making chocolate mousse based on avocado. I don't know about the calories and I honestly don't want to know it either. That's why it's  for special days only.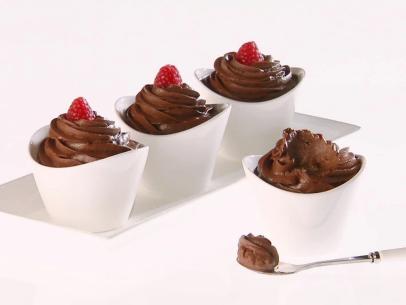 Giada uses chocolate chips from Ghirardelli, but I stick to my roots and I use Belgian chocolate.
You need 4 very ripe avocados for this one, as well as almond milk, pure vanilla extract, agave and fine salt. The fresh raspberries on top make it complete.
Chocolate Avocado Mousse proves that dessert can actually be good for you.
The main challenge now is to use your avocado at the right time…