Digital Detox: Do's & Don'ts. This week, we were invited to ADM's event on "Digital Detox", presented by Christine Wittoeck. "Communicate about communication" was one of the biggest talking points of the evening. Christine Wittoeck entert(r)ained the ADM members during 2016's last session and opened their eyes by showing how a Digital Detox can change everyone's life for the better.
Christine herself, used to be all tangled up in the wires of the digital world. Six years ago, she suffered from burn-out. One that was fueled by her inability to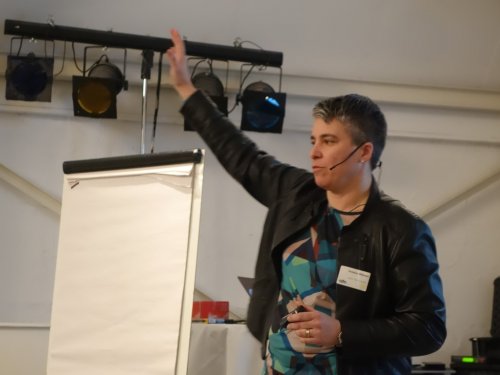 live off the grid and her overuse of digital communication tools. Three years later, she was back on top of her game, full of lust for life. She's now dedicated her career to helping others prevent falling in the same pitfalls as she once did, through her coaching at Samurai at Work. Christine discussed her Start to Digital Detox (work)book. The event turned out to be well worth the effort and the book itself is a must-read for everyone who finds himself living dangerously connected to the digital world.
Digital Detox: Do's & Don'ts. Her book is full of handy tips and guidelines that help you navigate through the woods of digital communication. We particularly like the list of do's and don'ts. Here are our favorites:
Be sure to read it if you find yourself doing two or more dont's on a regular basis. I promise you: It will be an eyeopener.
If you'd like to discover more on Christine Wittoeck, feel free to visit the Digital Detox Academy website.