Finding a teambuilding activity that works. Most teambuilding activities, aren't worth the effort. It's a sad conclusion, but alas it's true. The raise in demand for (cost) effective teambuilding solutions, has led to a sharp increase in teambuilding suppliers that promise to deliver on the corporate need of building exceptional teams for literally next to nothing.
Truth is that they deliver on next to nothing too. While certainly not all dirt cheap activities are dull, a fun activity isn't always a successful teambuilding activity either. Take bungee jumping for instance. Many people would describe it as an awesome activity, or one that's been on their bucket list for ages. Many more people, are however seriously afraid of jumping off a bridge. Doesn't seem like a good idea then to force all your employees to push their most extreme boundaries. Spending money on an activity that's dreaded by the majority of your coworkers, is about as useful as a chocolate teapot. The classic ad by American Airlines, perfectly captures the uselessness of less intense (but still very unwanted) activities.
[youtube https://www.youtube.com/watch?v=Y13ENVmlns4&w=853&h=480]
Luckily, there are guidelines that can help you finding a teambuilding activity that actually pays off. Looking for activities that generate camaraderie among your team members, is one of them. It improves the ability to work as a team, resulting in higher team performance. On top of that, it boosts employee retention rates, so you'll have to spend less on finding new colleagues that fit in your existing teams. Improved happiness and productivity are two very desirable effects of your teambuilding efforts.
Another element you definitely need to keep in mind, is finding an activity that suits everyone. All to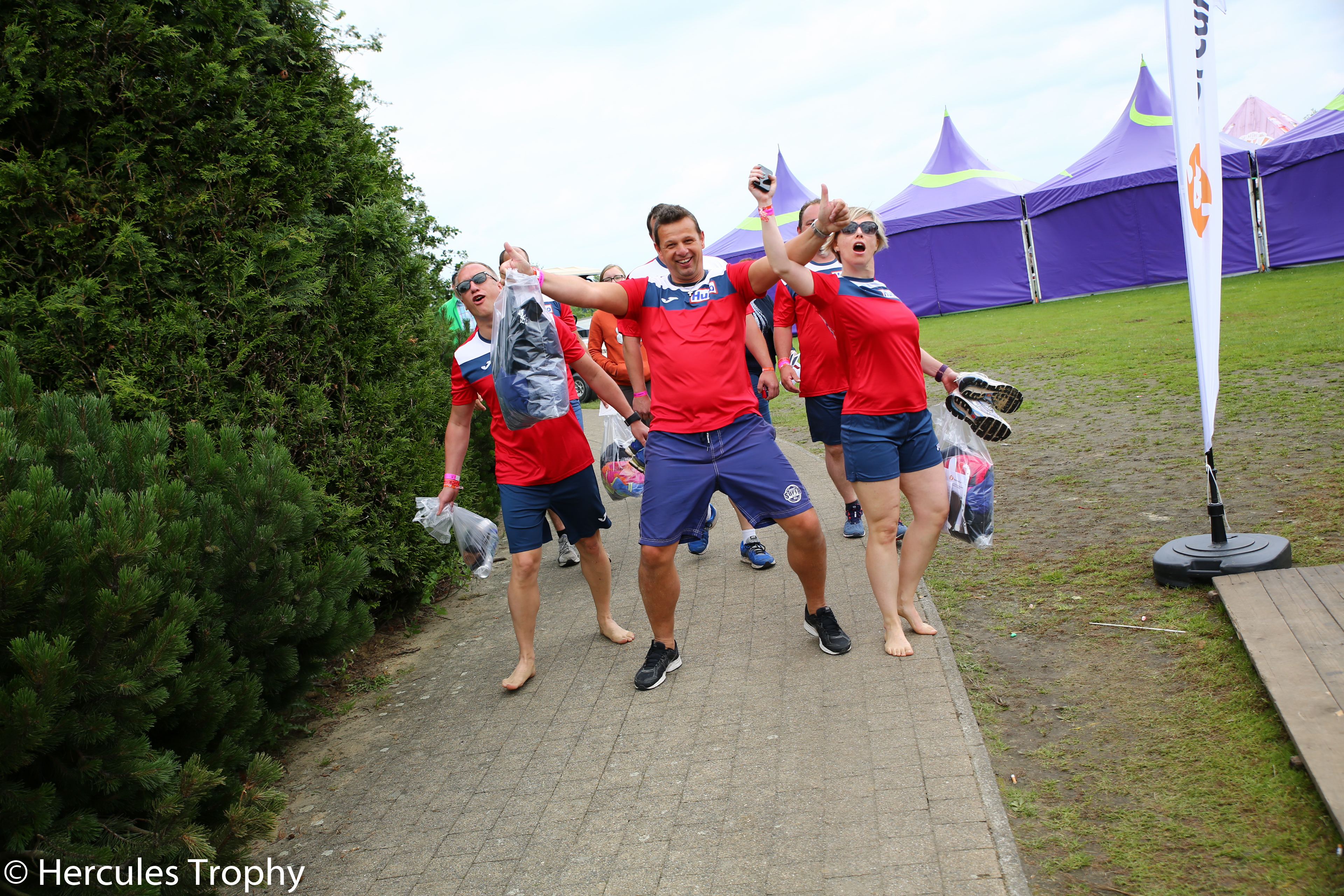 o often, companies settle on a teambuilding that's only appreciated by a small number of employees, undermining the success of its efforts. Even worse: openly favoring some employees over others when you're deciding on your teambuilding event, creates tension within your team that destroys productivity and cooperation.
Finding a teambuilding activity that works. It comes to no surprise that for a teambuilding to have long lasting effects, it shouldn't be immediately forgotten. An event that creates stories, remains in your coworkers memories for months to come. Brian Scudamore, founder & CEO of O2E Brands, offers excellent advice on this matter, in an article on Forbes: "The most successful, memorable teambuilding events are ones that don't feel like a day at the office. Activities that overtly aim to draw in leadership lessons or practical takeaways are less powerful. Spending time together, sharing an experience or working towards a common goal allows bonding to happen more organically and far more effectively." In his closing statement, he identifies three KPI's for a successful teambuilding. First and foremost, does the amount of laughter directly relate to the success of your teambuilding. Secondly, a sense of excitement and accomplishment further improves the long term benefits of the event. Lastly, pictures and comments shared by your colleagues on the internet and social media, prove that you've picked the right activity.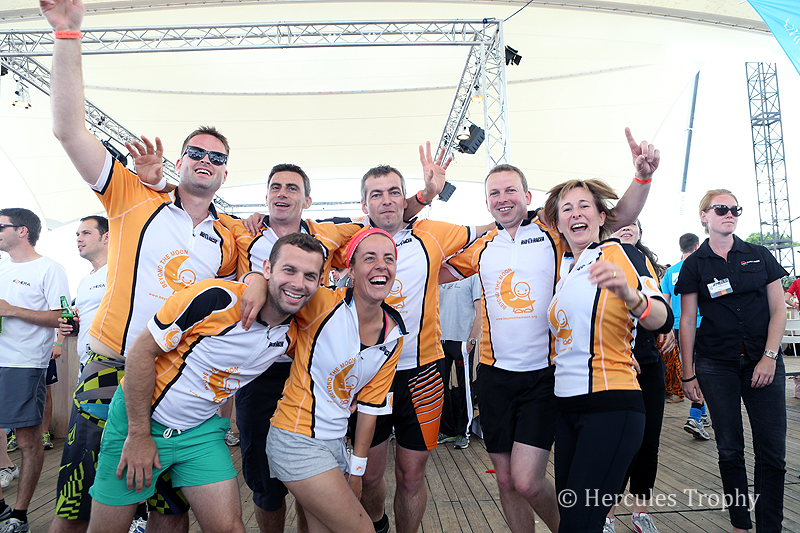 We couldn't agree more with Mr. Scudamore. As organizers of the coolest corporate team challenge on the planet, we understand that you're looking for an activity that delivers on its promise. One that you'll never forget and one that you and your colleagues will look forward to during the entire year. Getting maximum results out of your teambuilding budget, has always been our first priority. It's enabled us to become successful around the globe, from Europe to the Middle East and the United States. More importantly, we've been able to help build exceptional teams during our 17 years of expertise and we've seen tens of thousands of smiles along the way.
Whether it's the Hercules Trophy or a tailor-made event by Hercules Projects, we always set camaraderie, fun for all and accessibility in front.