The New Year's resolutions Trap. New Year's resolutions are an extremely popular pursuit in December and January. Putting these resolutions into practice however is something quite different. Research has shown that roughly 80% of those who commit to work out more, to quit smoking, to have more quality time,… give up on their plans after just a few weeks.
Today is 20th January. What's the current status of your resolutions?
When we fail at our resolutions… we start to distrust ourselves.
The New Year's resolutions Trap. According to Missing-link, the main reason why we abandon our New Year's resolutions, is pretty straightforward: we simply keep on refusing to plan the whole thing throu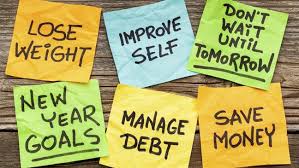 gh.
Let's take "I'm going to work out more" as an example. Nice, but this particular resolution is so vague, that your chances at success are slim to none.
Fair enough, let's rephrase: "I'm going to regularly work out, starting from January first". Much better already, but it's still nothing but a thought.
What you really should do, is opening your agenda and literally planning when, how long and with whom you're going to exercise. And then: stick to it.
Although changing your old ways will still prove to be extremely difficult, you'll definitely have more success if you start with truly reflecting on the practical details. Luckily, there are more guidelines that help you following through with your plans:
Stick to one. We know that you're amazing and fabulous. But there are limits to what you can change about yourself. Don't try to change everything at once and keep yourself focused on your number one priority. There are many more years to come to change your other bad habits.
Keep it viable. If you're a workaholic, aiming to spend 6 hours a day every day with your family members, is never going to work (pun intended). You'll realize that soon enough. How will you react? That's right: by dropping your resolution. Go for "spending either Saturday or Sunday afternoon with my family" instead and let's see where that takes you. You'll end up with more quality time.
First three weeks. Every smoker who's once tried to quit, knows that the first three weeks are the hardest. That's not just due to the nicotine addiction. The same goes for all other habits. For some, it might even take up to 6 weeks to break their habit.
Tag along. Or find someone who'll happily tag along with you. Our chances at success sharply increase when we find someone who's just as eager to change. This might be a difficult one from a practical point of view, but it's worth the try. By the way, that's where we come in: at Hercules Academy we offer many different programs together with colleagues, to be more at ease and to fight off stress. One of our tips is to find a "resolution buddy", just like divers do. 
Find joy. Forcing yourself to start running is only a good idea in case you don't actually detest running. There are tons of options, so pick one that you like doing. If you find something you love doing, go for it!
Take small steps (and celebrate). Even when you keep it viable, it's a bad idea to immediately aim for your goal as a whole. Break it down in smaller parts and plan them accordingly in time. Celebrate your achievements, even the smallest ones. Try to avoid starting another bad habit though…
Accept failure. No, not all is lost when you skip your plans for a day -but definitely don't make it a habit either! You'd have to be insanely Spartan to follow through with your resolutions during the entire year, exactly the way you planned them. Be Herculean instead. Don't be too harsh on yourself and don't give up. On the contrary: learn from your mistakes.
We're curious to hear from you within 2 months and see how many new year's resolutions stood the test. And if you remember them all together :).