The Corporate Wellbeing Coach is an inspirational book, written by Hercules Academy coach Serge Haubourdin. It sheds light on the energetical dynamics of individuals and groups that occur when the psyche is combined with a conscious lifestyle as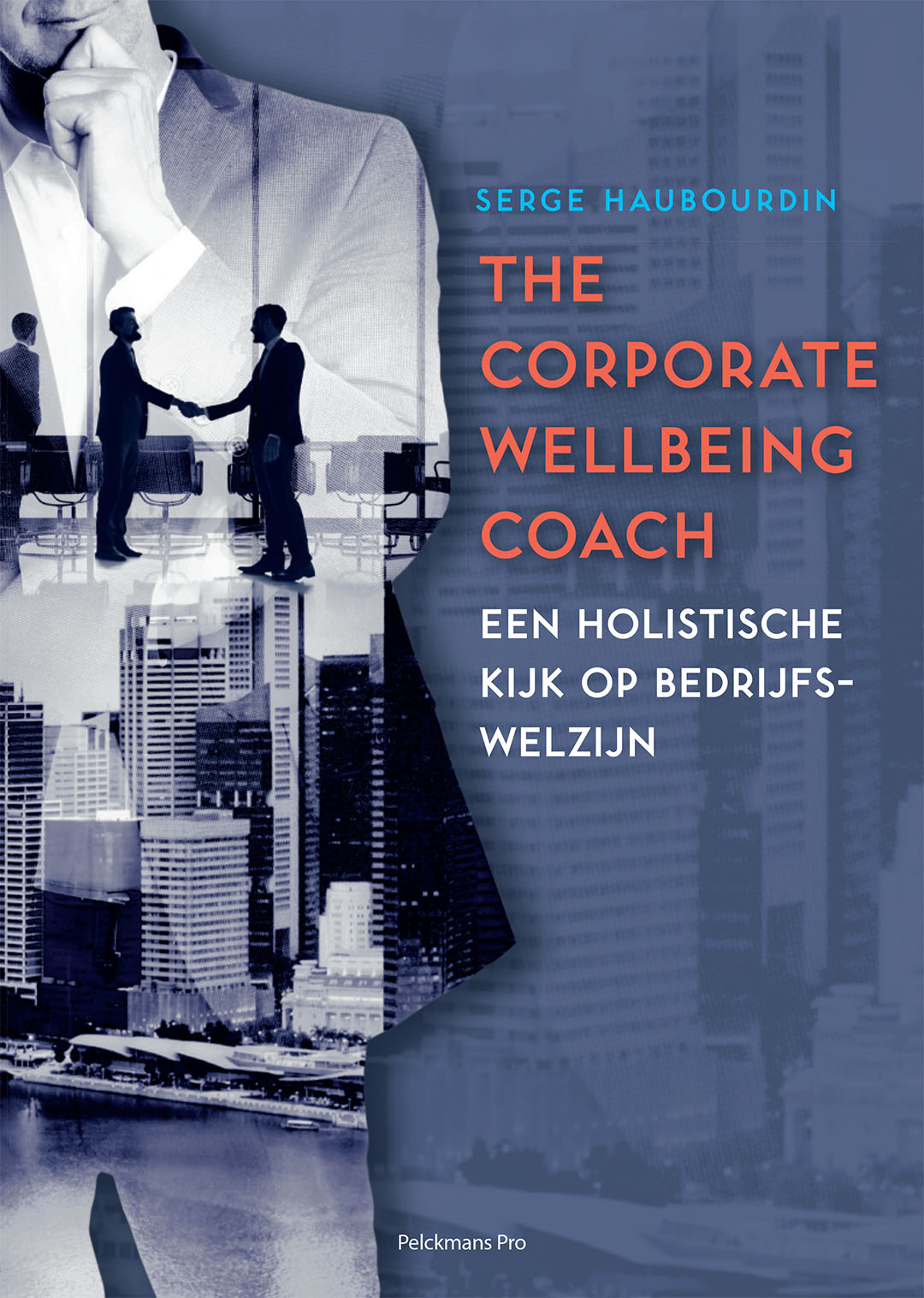 a whole and in terms of nutrition and exercise.
The key elements of the book (job crafting, personal coaching, career coaching, coaching skills, burn-out prevention, core talents and conflict management), lie directly in the field of expertise of our coach. Being a former top athlete and coach of the Royal Belgian Tennis Federation and Tennis Vlaanderen, Serge has always been an expert on wellbeing. Add his experience in management, marketing and organizing sports events and you'll immediately understand where his unique vision on the different aspects of being human is based on.
Aside from Serge's own experience and insights, multiple guest contributors elaborate on their field of expertise. Doctor Wilfried Staessens for instance, talks about nutrition and its effect on our psyche. Speaker coach Sylvie Verleye unveils the latest and most fascinating public speaking techniques, while doctor Jutta Borms shares her vision on holistic medicine and prevention. Functional training expert Max Icardi perfectly covers the physical aspect of the book and Els Vanbelle teaches about her findings on job crafting as a researcher.
The Corporate Wellbeing Coach was written with a clear purpose in mind: to implement the holistic approach that's used in top-level sport in the business world. Via tangible examples, Serge proves that companies who follow this approach, not only contribute to a healthier and more humane working environment, but are more successful too.
Serge's book will come out in April. An English translation is due to be published beginning of 2018. It's a must-read for all leaders, business owners and managers who are trying to get their employees to be both more productive and healthier at the same time.