Hercules Trophy Romania Launched. On Feb 20th, I was invited for the Universum Inspiration Days to launch the Hercules Trophy of 16th June 2017 in Bucharest.
Universum Events is the best Event Architect and Teambuilding Company in Romania, believe me. We screened them and they came out as the best, not only because they have the skills, but mainly because they have the PASSION.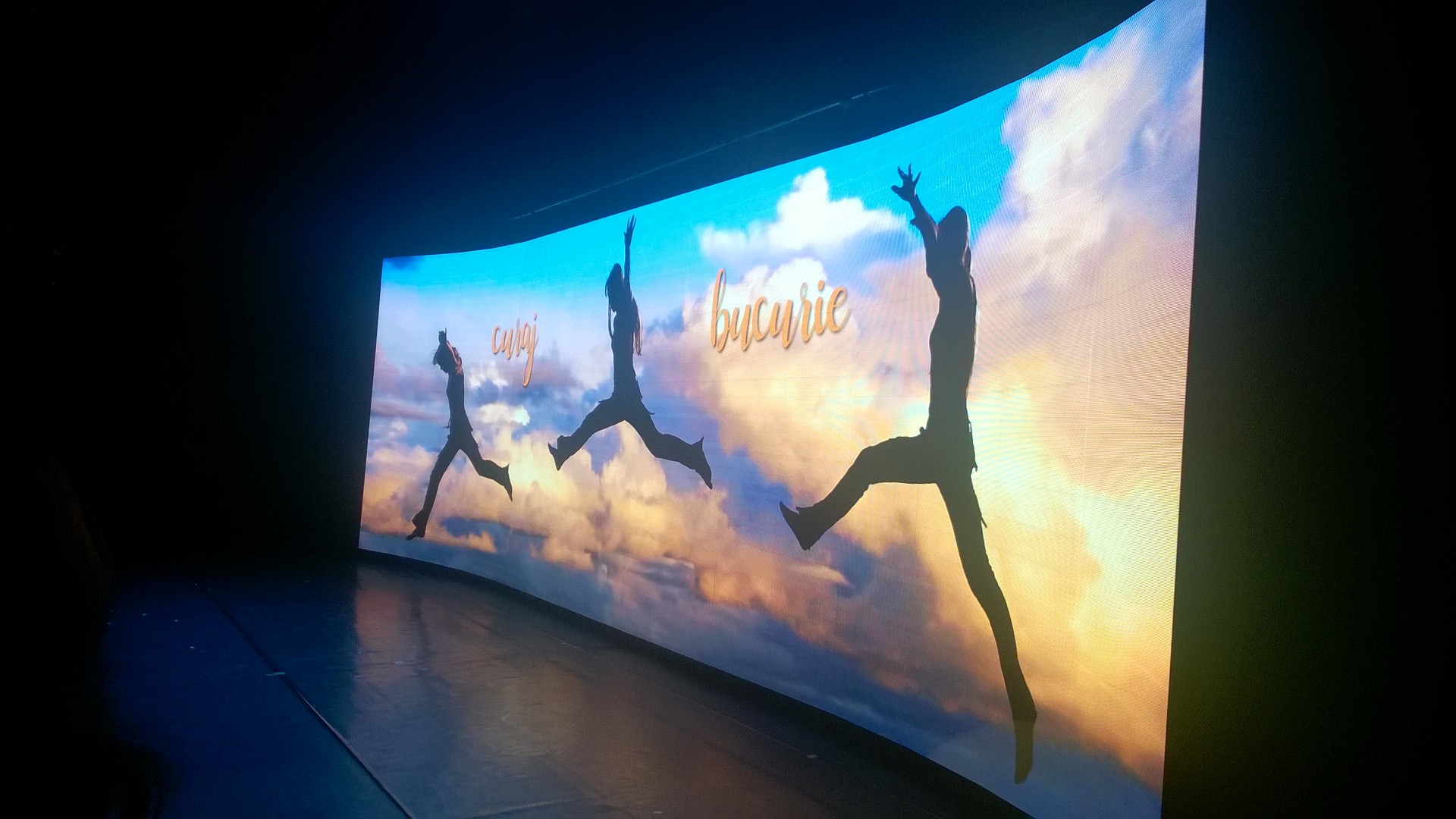 Every year Universum invites customers and prospects to the Inspiration Day. That's where they showcase the latest trends in the market. They always want to stay ahead and show the strengths of their team. I felt a lot of good energy, the same energy as during the Hercules Trophies. Everybody was smiling, customers were participating in new concepts and the whole crew was relaxed, proud and cooperative, although they prepared all night.
The show they put up was impressive and the crowd were the movers and shakers in the Romanian HR world. Both large and small companies were present and they showed a lot of enthusiasm for the inaugural Hercules Trophy of 16th June.
Some of the things the customers said to me at the Hercules Trophy booth:
"We love a new concept coming to our market."
"Romanians like to party."
"I saw the movie and immediately said: we have to be there."
"Our economy is doing well and we want to thank our people. Hercules Trophy is a great way to do that."
"We will win one of the awards."
"Networking is important and this is a great way to do it."
"We are proud to work for our company and want to show it."
We wish the Universum Events team all the best and we are sure they will succeed!
Hercules Trophy Romania Launched. At the end of 2016, Herculean decided to speed-up global expansion through a unique partner model. In a few months time, Herculean signed 3 countries. Romania is the first to be announced, Czech Republic and Slovenia are next! Guess we are ready to sign-up some more…