Our experience with crowdfunding. Recently I was interviewed by Julie Sibille about our crowdfunding experience earlier this year. Here's the entire interview.
Could you briefly present yourself and share your thoughts about your fundraising experience with MyMicroInvest?
Our experience with crowdfunding. "My name is Inge Van Belle, Co-Founder at Herculean, the sportainment and corporate wellbeing platform. Together with the Founder Yves Vekemans, I started Herculean in 2012 with an ambitious international plan. Over the past 5 years, several investors joined the Herculean cooperative entity. Some of them were early believers when it was just a dream and some of them believed in the team when the business was still in investment mode. In 2016, we started preparing the next investment round in order to finance further international growth and continue to develop our platform. We started looking for people who believe in our sustainable growth plan, based on a profitable business.
After a long preparation phase, we launched a crowdfunding campaign with MyMicroInvest in the beginning of 2017 as an integral part of a broader growth capital strategy that also consists of private equity, bank loan and investment by the management. The aim is to raise €1,5 million in total.
We were blessed to have a loyal fan community that we had built up throughout the years with our sport festival Hercules Trophy. For many years already, our idea was to involve the Hercules fans into our growth strategy. We studied several options and finally decided to go for crowdfunding because we believed that the time was right and that this was an ideal vehicle.
The reason why we chose MyMicroInvest as our crowdfunding platform, was because of their profound knowledge of Equity Crowdfunding and their criteria of selecting crowd projects. But also because we liked their approach. The MMI environment is entrepreneur friendly: they respect the entrepreneur's wishes, are open for feedback and they also want to improve their infrastructure continuously. A real platform from entrepreneurs for entrepreneurs."
If you could highlight three things from your experience, what would they be ?
Our experience with crowdfunding. "It certainly has been an interesting learning experience.
First of all, the entire crowdfunding journey forces you as a company to rethink your strategy, your ambitions, to check your marketing propositions and to evaluate the past and have a clear vision of the future. A mental exercise that every business owner should make on a regular basis, but a crowdfunding campaign gives you that extra push because it's visible to the world.
You also learn more about finance and the different ways of crowdfunding. The advantage of starting a crowdfunding campaign is the extensive due diligence and preparation that is required. You might not expect this at first sight from a crowdfunding platform, but they judge a company not just based on a balance sheet like a bank would do. They really look at the total picture, without forgetting the balance sheet.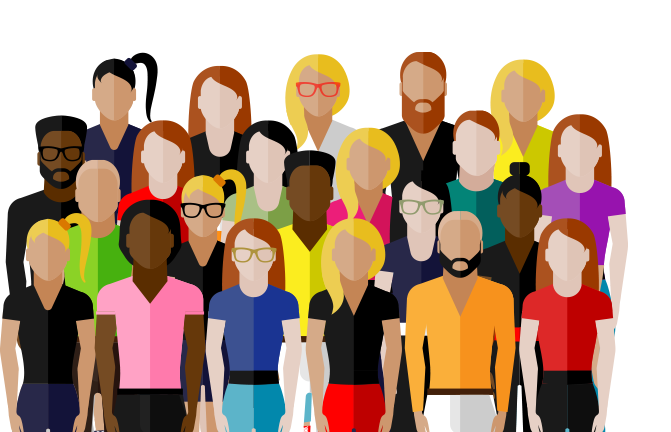 The thing that stroke me the most during the whole process is that Belgium is one of the least mature of the developed markets when it comes to Crowdfunding. USA, UK, FR and NL are leading the pack with 63% globally. And guess what: the French part in Belgium is doing better than the Flemish part.
Our business is located in Flanders and I must say that it has been quite a challenge to explain our crowdfunding strategy to our audience. Too many people still think of crowdfunding as donations and haven't got a clue of the possibilities offered by equity crowdfunding. We had to take quite a few hurdles to get people to understand what it was about. First we needed to explain what equity crowdfunding was, why it's a good alternative or extra in an investment portfolio and then, last but not least, why Herculean is a good investment opportunity.
On top of that, the odds were against us: the applauded tax shelter legislation came into force just at the time when we launched. Unfortunately, the tax shelter didn't apply to us, because we weren't a start-up any more. So no tax exemption for our investors… Speaking of a herculean challenge indeed! But we managed to achieve our target nevertheless.
My feeling is that our country is slowly but steadily catching up on crowdfunding. I think we were one of the pioneers in Flanders when it comes to equity crowdfunding for scale-ups. So when crowdfunding actually breaks through, we will be happy to share all our experience with other business owners."
What factors contributed in the success of your campaign ?
"There are different factors contributing to the fact that our campaign was successful:
Preparation: Before we started the process, we wanted to make sure that this was the way to go. We sent surveys to selected groups of Herculean fans and held several discussions with our Board of Advice to understand how it worked and if this was the way to go. We wanted to know which crowdfunding platforms are regarded as trusted, how they saw a crowd investment (loan or shares) and if they would consider investing. By consulting different stakeholders and target groups, we did not only feel the temperature before the actual launch, but it was also a way to have their buy-in.
Communication: an extensive (or should I say, very extensive) communication plan was put in place in collaboration with MMI. And I really want to emphasize that a communication plan is key. We identified a lot of different audiences through marketing "personae", what their drivers are, how they should be addressed, by what means, etc. We wrote a lot of different blog articles, talked at events, approached the press and made a long Q&A list for every single co-worker in order to remain consistent and clear. I would definitely recommend this as a must.
Proactivity: Once the campaign was launched, we had to remain vigilant and react and adapt when something didn't work. You can't foresee everything unfortunately, but your success depends on how agile and quick you are during the campaign."
Did you notice an expansion of your fan base after this experience?
"We didn't notice a real difference in the fan base since the crowdfunding campaign. We already had a solid fan community in Belgium. Of course, we're always looking for ways to grow that community. But our primary goal was not to achieve a considerable growth in our fan base through crowdfunding. Our fan community grows because of the events we organize and the experiences we offer. Our real goal was to convert our fans into ambassadors of our brand.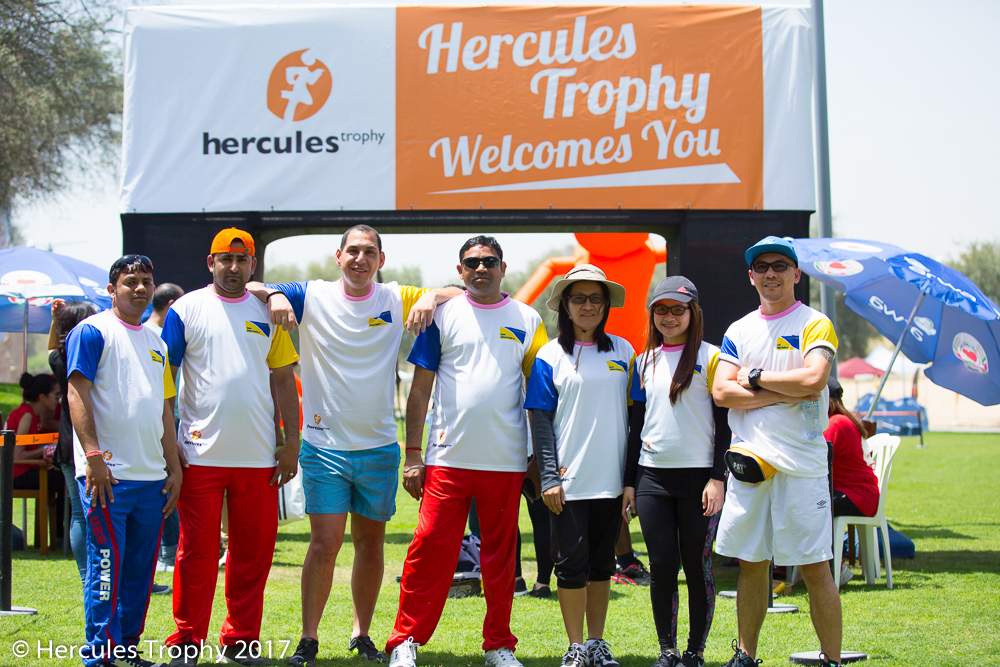 When we started the company in 2012, we founded Herculean as a cooperative company because we were inspired by the United Nations' Year of the Cooperative. It has always been our ambition to engage the Herculean fans as shareholders of our organisation. However, we didn't want to involve the Herculean fans from the start, unlike many start-ups. We first wanted to prove that the Herculean dream could actually become a reality. After 5 years, Herculean has passed the start-up phase and has evolved towards a scaleup. The crowdfunding campaign seemed like the perfect vehicle to start involving the Herculeans more by inviting them to be a part of our company. So whether they invest €100 or €5.000, it's about ambassadorship and fan engagement. "
What are your objectives for the future of Herculean?
Our experience with crowdfunding. "The crowdfunding campaign has ended and was successful. As a result of the current investment round, we have already raised more than €700.000, which is great. However, we're still looking for more capital in order to accelerate our international growth through the international deployment of our Hercules Trophy events and our platform.
We would preferably like to find these funds in Belgium and remain Belgian. We have regional offices in the Middle East, the United States of America and have started in several Eastern European countries. Our next step is now to further explore the American market. Both our concept and platform are scalable and appeal to different cultures and backgrounds. We're now considering to use crowdfunding as a key element in our growth strategy in the USA."
What advice would you give an entrepreneur who wishes to raise funds with MyMicroInvest ?
"I would definitely recommend raising funds with MyMicroInvest, but I would strongly advise any entrepreneur to make your homework first.
Preparation is the mother of success. Set your objectives, make them measurable and very clear. Put them on a timeline of at least 6 months. Don't forget the communication aspect. Clearly identify your different target audiences and work out a communication plan per audience. Make snippets that you can use everywhere. Make PR part of your communication strategy.
Another thing is that crowdfunding works like a marketing campaign for your business. So if you want to be successful, make it a part of a bigger story and make a mix with other fundraising.
As for your network: make a big overview of everybody in your network. Who are the influencers, who are potential crowdfunders, find out who's open to alternative ways of financing, etc. Don't be afraid to put numbers on it. Be realistic in your expectations and the good news is that you can be surprised by some people. Don't count on your friends, because you could put them in an awkward position and you wouldn't want to jeopardize your friendship.
Organize an event for your network where you can pitch your business. MMI can help you with that. If people get to see you in person on a stage and see your passion, then they will be convinced more easily to believe in you and your story. Read as much as you can on crowdfunding (both books and online) and connect with entrepreneurs who have gone through the experience before. Reach out. There are a few interesting events/congresses on crowdfunding that are really worthwhile visiting (e.g. Crowd Day 2017 organized in October)."