Pink Ladies Games go global. After two fabulous editions of the Pink Ladies Games in Dubai and 12 editions of the Ladies Games in Belgium, we're now more than ready to take the concept to the next level.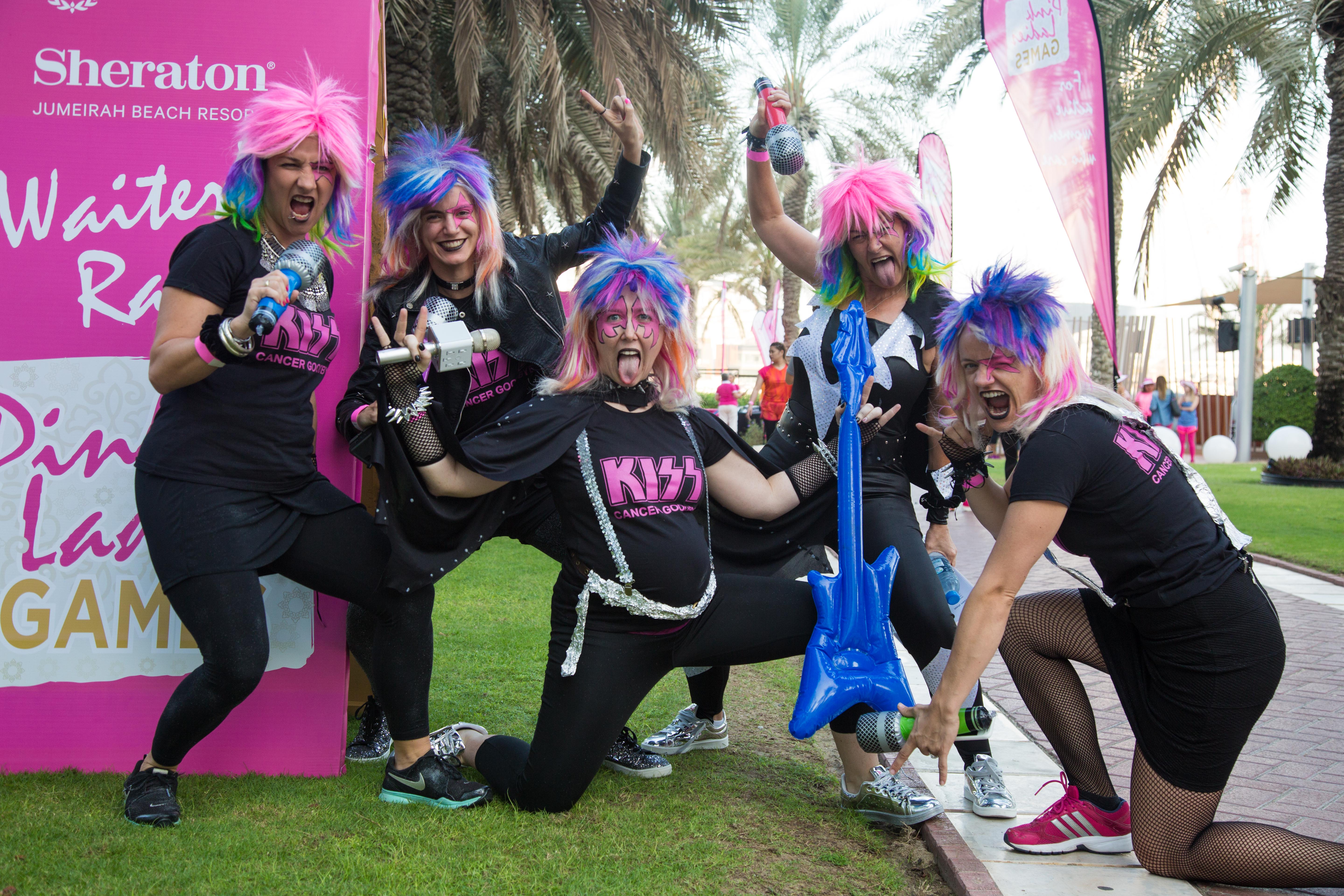 So what is it?
The Pink Ladies Games is a brand new experience for active women who care. Our aim is to unite ladies of all cultures and all ages. Teams of 3 to 5 women compete against each other in 6 fun battles.
The Pink Ladies Games is a half day feel-good programme where everybody is a winner. We want to inspire ladies all over the world to adopt an active lifestyle, even with a busy family and corporate life. Moreover, we are raising funds for a local charity. Our focus in Dubai and Belgium for instance, lies in spreading breast cancer awareness.
[youtube https://www.youtube.com/watch?v=5VZtz44gCPQ&w=560&h=315]
Why should I participate?
It's a fabulous and heartwarming day out with your best friends.
You will support a local charity.
You DON'T have to be sporty at all! Everybody is a winner.
It's a unique experience that stays with you for years to come.
We and lots of like-minded other participating ladies can't wait to connect with you!
Which countries will host a Pink Ladies Games edition?
Ranging from Australia to Egypt, South Africa and the U.S.A., it's our dream to organise a Pink Ladies Games edition in every corner of the world. You can find our wishlist of possible countries on our website. But feel free to reach out to us if your country is not yet listed!
Are you ready to step-up your game, show your raw girl power and to bring the Pink Ladies Games to your home country? Rock on girl! We're counting on you. All you have to do, is show us your interest by joining the list. #pressforprogress
See you soon!