1st Herculean labour: Telenet Business Sky Climb. "Life is to those who dare." And if consider yourself as an audacious person, we have great news for you. The first official Herculean Labour for Belgium 2018 is "hors catégorie": the Sky Climb, sponsored by Telenet Business!
What to expect? A huge construction (about 60 m to be precise) with rope ladders. To reach the top, you'll need to climb the ladder. While hanging in the air. Don't try to look at your team and fans…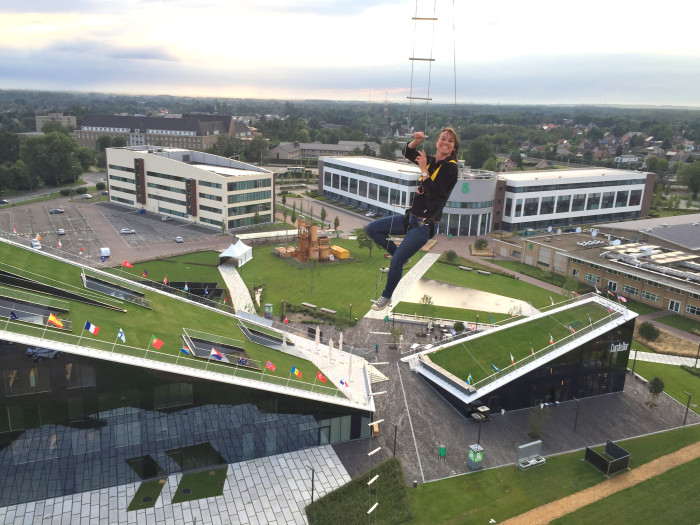 The only thing you need yourself, is a tremendous dose of courage. Don't worry if you're not that big of a daredevil: you can always fall back on your team members. Don't worry about falling down. Safety is one of our top priorities, a safety harness catches you if you miss a step. Remember that while bravely supporting your team to victory!
1st Herculean labour: Telenet Business Sky Climb will be at all editions of the Hercules Trophy Belgium in 2018. About 300 teams of 100 companies already accepted the challenge. Registrations are still open:
More new labours to be announced! More info via info@herculestrophy.com.