Herculean launches new website. Last year, Herculean won the Award for "Best Crowdfunding of the Year" in Belgium. The main feedback we received from people who don't know us or never participated in a Herculean format was: "We don't understand what Herculean does, but we know you are professionals and we feel a lot of positive vibes".
Most people know the Hercules Trophy. Some know our other competence centers – Hercules Academy and Hercules Projects – but don't realise that they are bigger than Hercules Trophy. Our CSR program Pink Ladies Games is also getting traction. Some of you even use our white labelled digital platform, some without realising it and nobody knows that massive number of page views we get. But what's the glue?
Herculean launches new website. Time to create a simple website (herculean.coop) explaining our vision:
We energise people and brands and we use proven formats, our online platform and the Herculean DNA for that.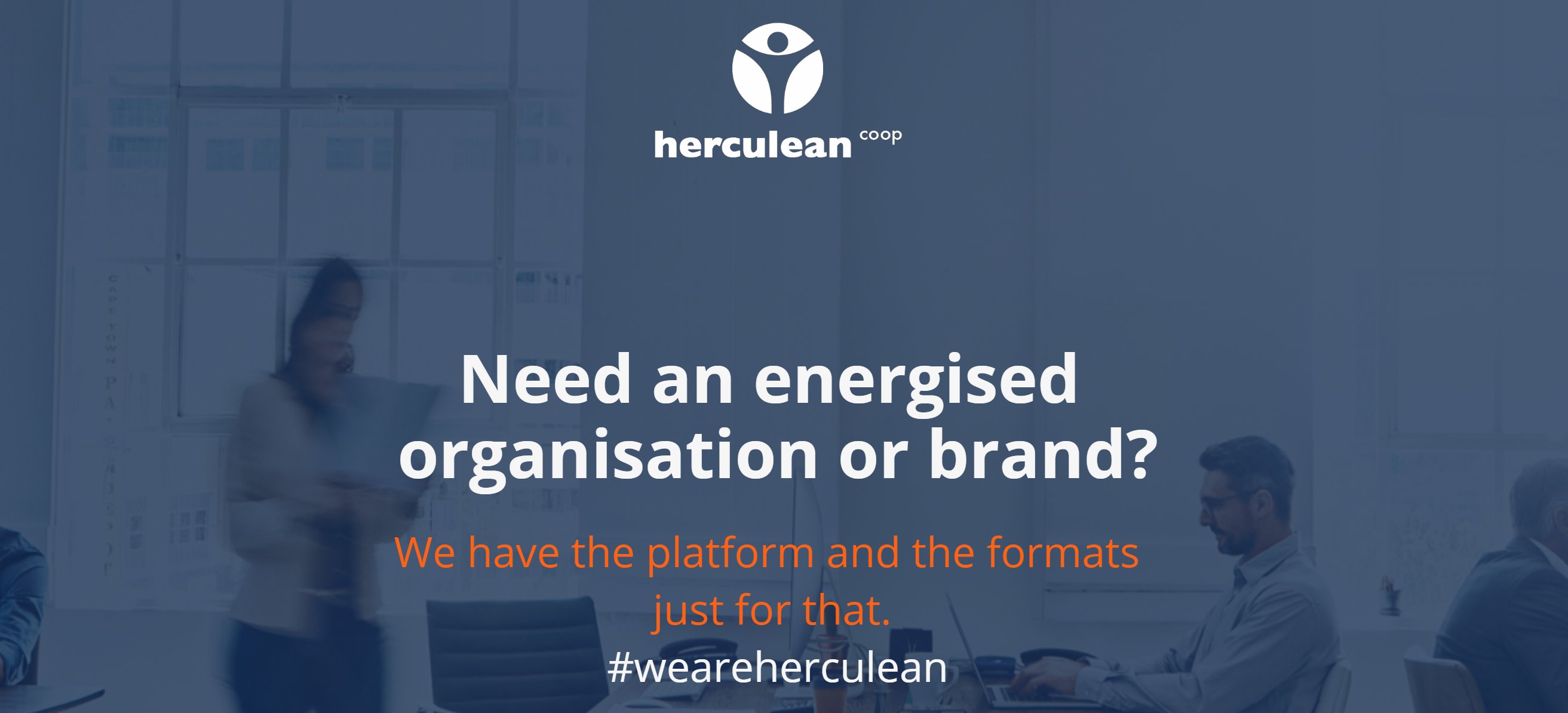 Engaged people are good for you
Employee engagement has been shown to boost productivity by up to 38 %. Engaged customers translate to increased revenues, profitability, and market share. So the question is no longer why, but how?
Proven formats
If corporate brand identity, employee or customer engagement and corporate social responsibility are intertwined, then a holistic approach through proven formats is more effective. It turns out that we know how to do so.
Platform for transformation
To measure is to know. Where is your organisation today? Where do you want to go? What are you currently doing? How are you doing it? Data are key during transformation.
Fun drives results (seriously!)
Change should be fun! Fun is a great way to win the hearts of your community. Finding the right balance between fun and serious is what we do, by using learning and gamification tactics in all areas.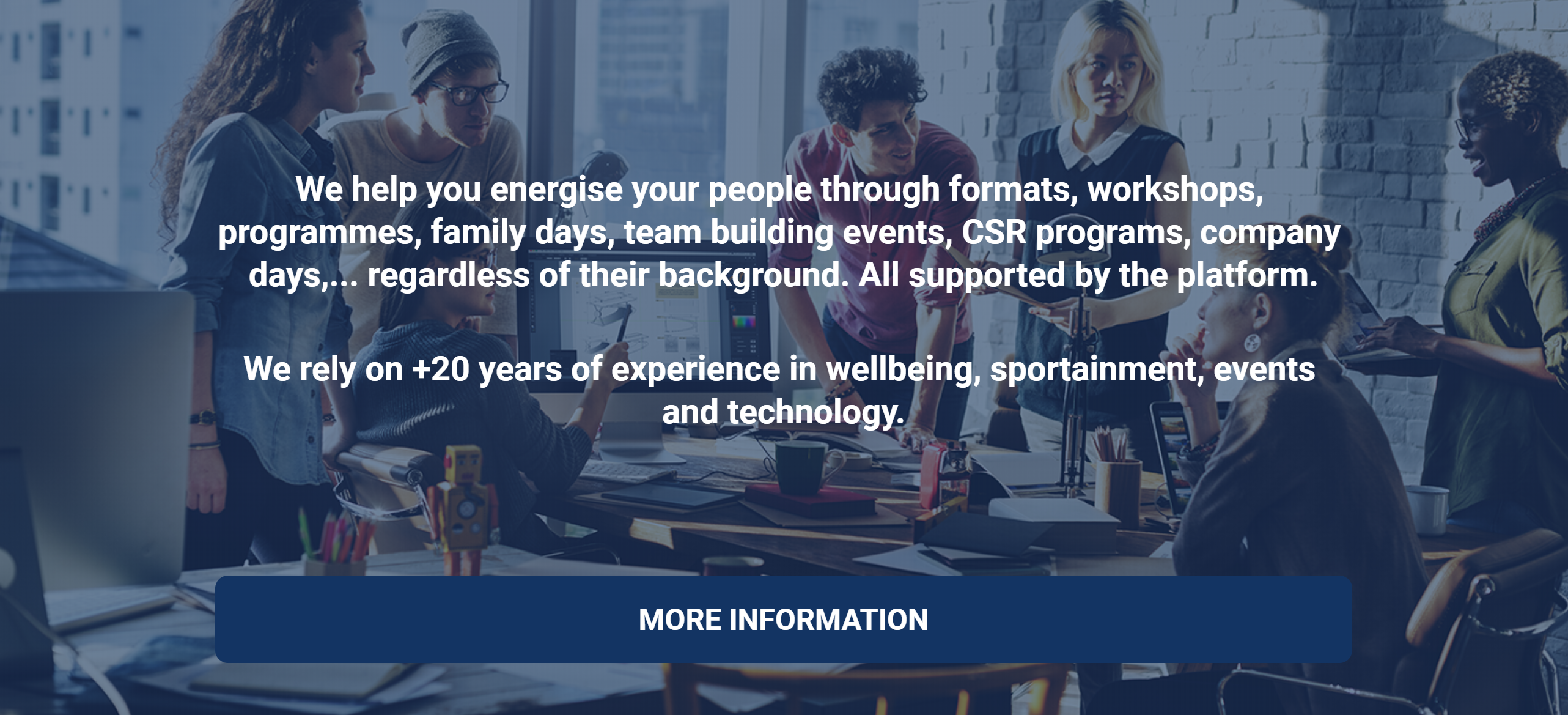 Yes, we believe in the power of people, inclusion and diversity and we love to be your partner to create programs, workshops, CSR programs, teambuildings, events… and improve engagement. Our biggest strength is the combination of all these skills.
Yes. We have a platform that can be tailored to your needs. It's a crucial component of your success in engaging external or internal people.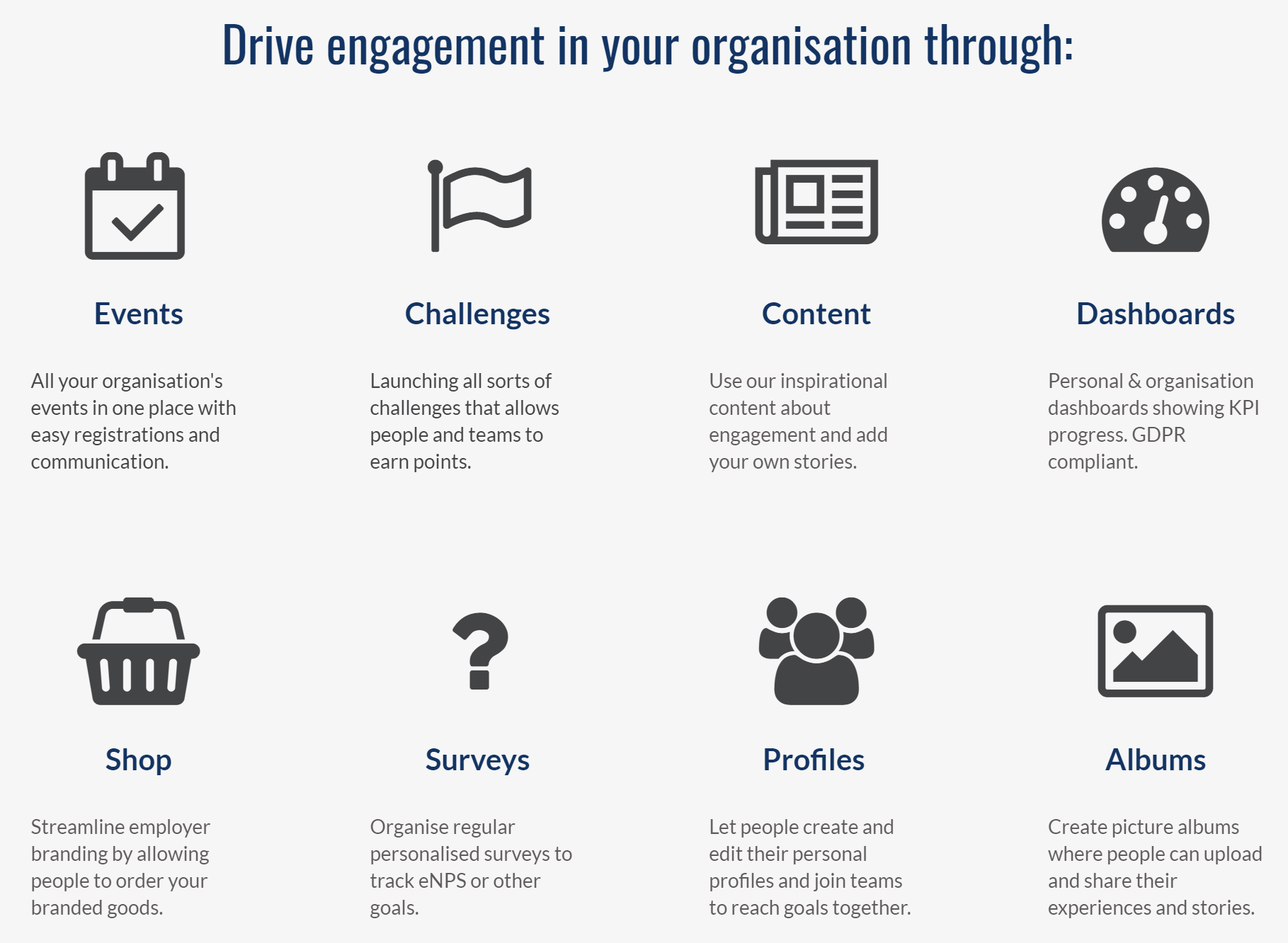 We are an integrator in sportainment and wellbeing with 20 years of experience who listens to your audience, with a proven platform that offers mixed components, ran by an authentic, Herculean state of mind who loves CSR.
#weareherculean