Breaking: final 3 labours of Hercules Trophy Mechelen! To complete the package: here are the final 3 labours of the Hercules Trophy Mechelen 2019. It is a tradition to announce that once again our 'Worldchampionships' CxO Petanque will take place at our 20th anniversary of the Trophy. The title of Penultimate labour goes to SUP, one water fanatics will look forward to. And the last one is a true whopper! The brand new Caterpillar big 5 will be a challenge for all teams.
CxO Petanque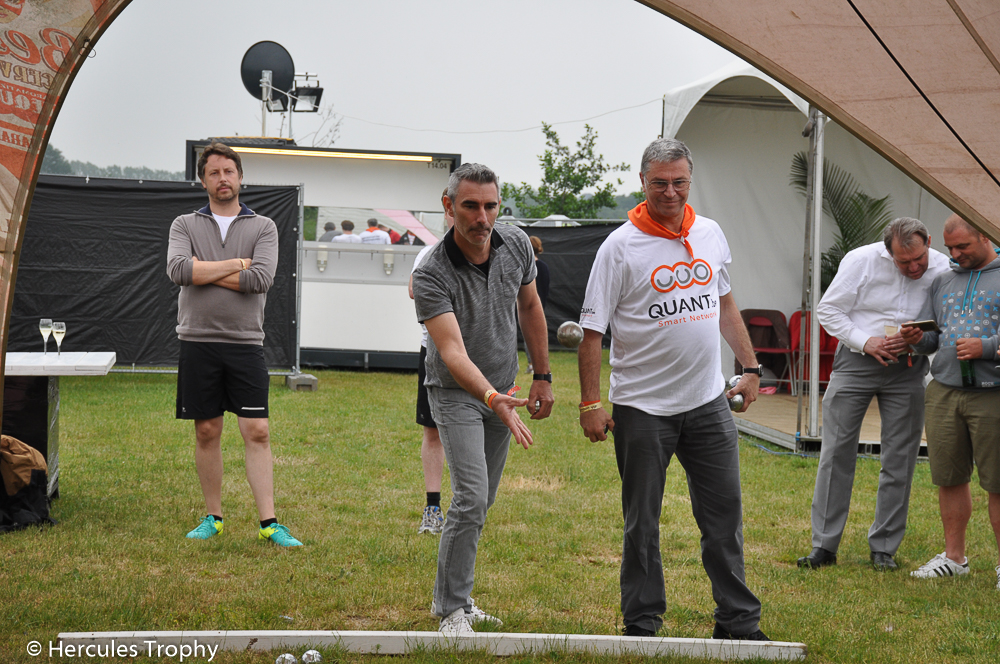 Breaking: final 3 labours of Hercules Trophy Mechelen! The World Championships CxO Petanque has evolved into a real fixture of the Hercules Trophy. What separates this one from the other challenges is that your executives become the protagonists of this labour. This means that not the teams, but your CxO's will give it their best shot. The perfect time to put some more trust into your management…? All participating companies get to deliver 2 executives . What's new: Even executives of companies not participating in the Trophy get to compete in the World Championships. They can register for the CxO Pétanque through the following link:
www.cxopetanque.com
Caterpillar Big 5
We are proud to announce a brand new labour for this years' special edition. The Caterpillar Big 5 will be turning true pencil pushers into badass laborers. You'll find yourself on a yard and will be tasked with the heavy lifting. The intention is to complete the course with your team while trespassing the Caterpillar excavators. All that while carrying a tyre along the road. Small detail: the tyre might not be your regular type of tyre… This challenge isn't powered by Caterpillar for no reason.
Let's Do The Work!
SUP
The Stand-Up-Paddle is back! Show the others how to SUP and paddle your way to glory. In order to do so, you'll need your whole team to complete the selected parcours as fast as you can. To remain standing is the key, but don't worry, our Hercules Lifeguards will allways keep an eye on possible balance issue ?
There you go, all labours cleared. You'd best make preparations to blow the competition away! To ensure that you'll be more than ready for the show, we've listed all the labours once more:
Water World
Suzuki Swift Road Trip
Belly slide
Blindfolded Golf Carts by Made In
Truck Pulling
Brain Labour
Bumper Balls
Sky Bikes powered by Telenet Business
Archery tag
CxO Petanque
Caterpillar Big 5
SUP