On the 28th of September the Employee Engagement Awards were given out by Herculean Alliance and the jury, under guidance of Conny Vandendriessche. Seven companies were crowned at the Employee Engagement Awards. These Awards give out special attention to companies who go the extra mile for their dedicated employees, especially in times of a pandemic. An extra addition to the award show was the Millenial Award that was given out by a team of young experts. The Employee Engagement Awards will be broadcasted as from today on Kanaal Z.
Concept
The Employee Engagement Awards were designed to meet the need of giving more companies the opportunity to present their exceptional employee engagement stories. Herculean Alliance, specialized in Employee Engagement, gathered a jury full of experts led by entrepreneurial icon Conny Vandendriessche for this occasion. Our expert jury was assisted by twelve millennials, whose job was to find out which participating company was the most millennial-proof. In order to give as many organizations as possible the opportunity to participate, participation in this first edition was free of charge.
"Almost daily we hear some inspiring, touching and exciting stories from different organizations where the employees give their best, every day. So for this first edition of the Employee Engagement Awards we were searching for these authentic stories from deep within the company. Dedication and progression are the main characters in this. The sudden Corona pandemic gave the awards another dimension. We want to use these awards as a panel where companies can go to for best practices about employee engagement. We call ourselves specialists, but this kind of situation is new for everyone. Therefore Inge van Belle, initiator of the Employee Engagement Awards.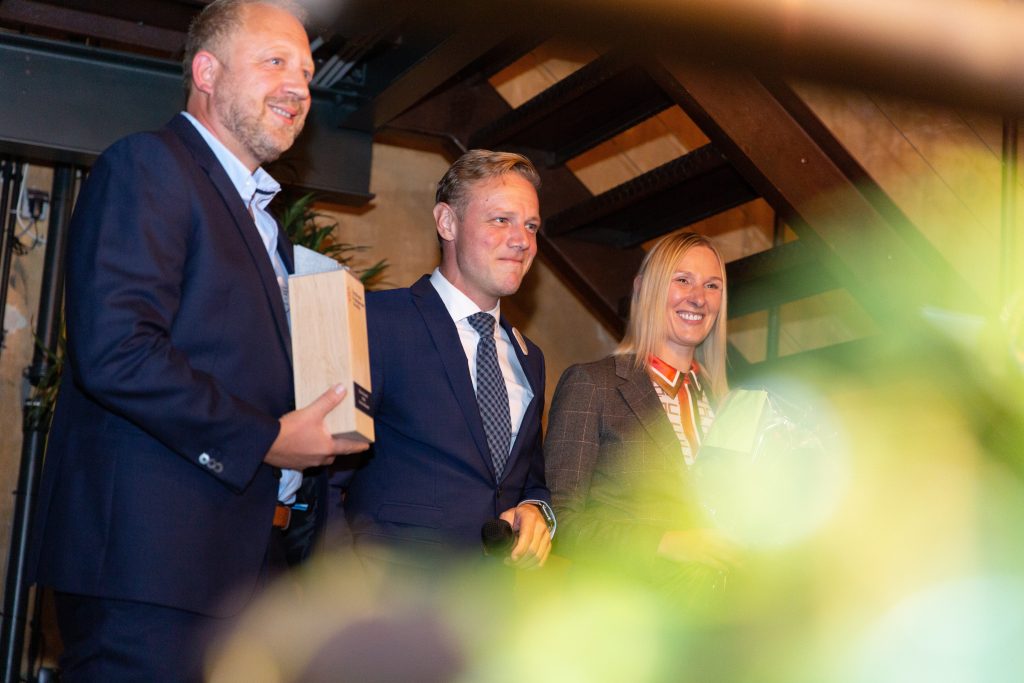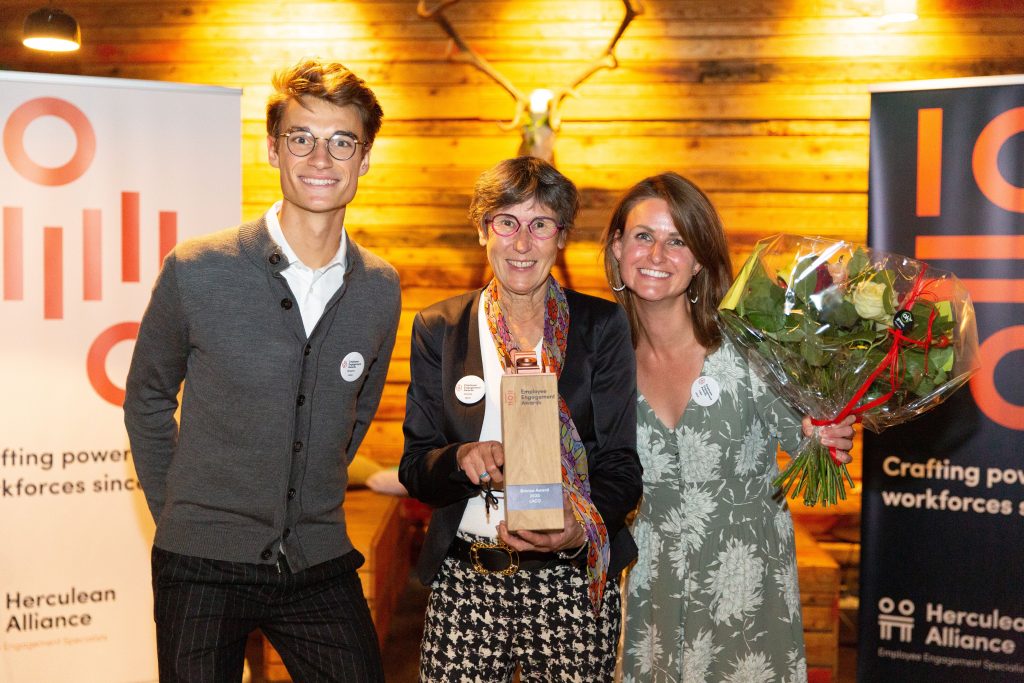 Live event in corona-proof setting
Even during this pandemic, the jury received twenty-five submissions. It's clear to say that, even now, companies and organizations were passionate about this concept. After extensive consultation, only seven remained and were allowed to proceed to the final round. In August, these candidates had the opportunity to pitch their case in "real life" to the two jury's in a X-factor tv format under the guidance of our two hosts Anne de Baetzelier and Valérie Thys.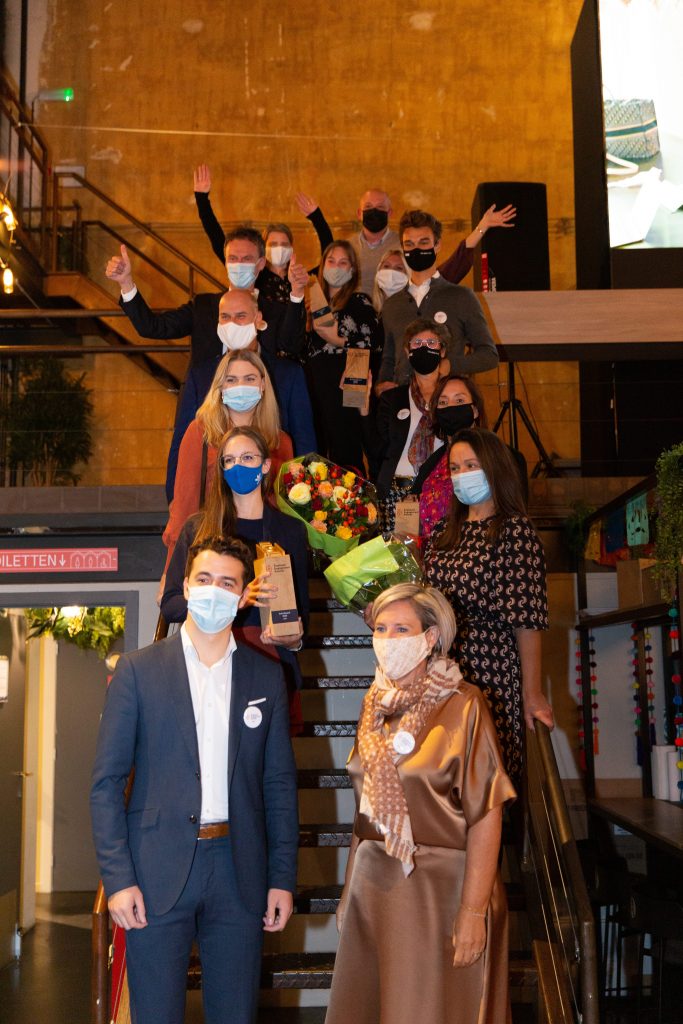 Under normal circumstances, five hundred people would have been invited but this obviously wasn't possible because of Covid-19. Luckily, the concept could be converted into a tv format like X-Factor. On Monday evening 28 September, the awards were presented in a limited circle of around 80 people in De Vleeshalle in Mechelen.
President Conny Vandendriessche: "When Inge from Herculean Alliance asked me to be part of the jury, it felt like coming home. My whole life revolves around people and employees. First as a nurse and afterwards around people and their job, a future,…It's in fact the most beautiful job in the world. Employees are behind the growth and success of a company, they're as a matter of fact the beating heart of the company. As an entrepreneur it's top priority to motivate, inspire and adore your employees."
Engaged companies
Seven companies were crowned during the Employee Engagement Awards 2020
Category 1: organizations up until 50 employees
Bronze Award: Marbles and GO! Basisschool Klimop
Category 2: organizations between 50 and 500 employees
Bronze Award: Laco
Silver Award: Komma Board
Gold Award: 24plus
Category 3: organizations +500 employees
Silver Award: TVH 
Gold Award: Accent Jobs 
Millennial Award
Besides the Employee Engagement Awards, the millennial jury also had the opportunity to present their Award. They decided to base their decision on three important criteria according to president Luka Bresseel. Those were digital DNA, the approach and support towards new employees and their vision about the future.
The company that according to them was the most millennial-proof and was allowed to take the award home was none other than Accent Jobs.
X-Factor for companies
You can watch the Employee Engagement Awards candidates on your tv starting Tuesday 22th of September until the 2nd of October on Kanaal Z, at 11am, 3pm and 6 pm.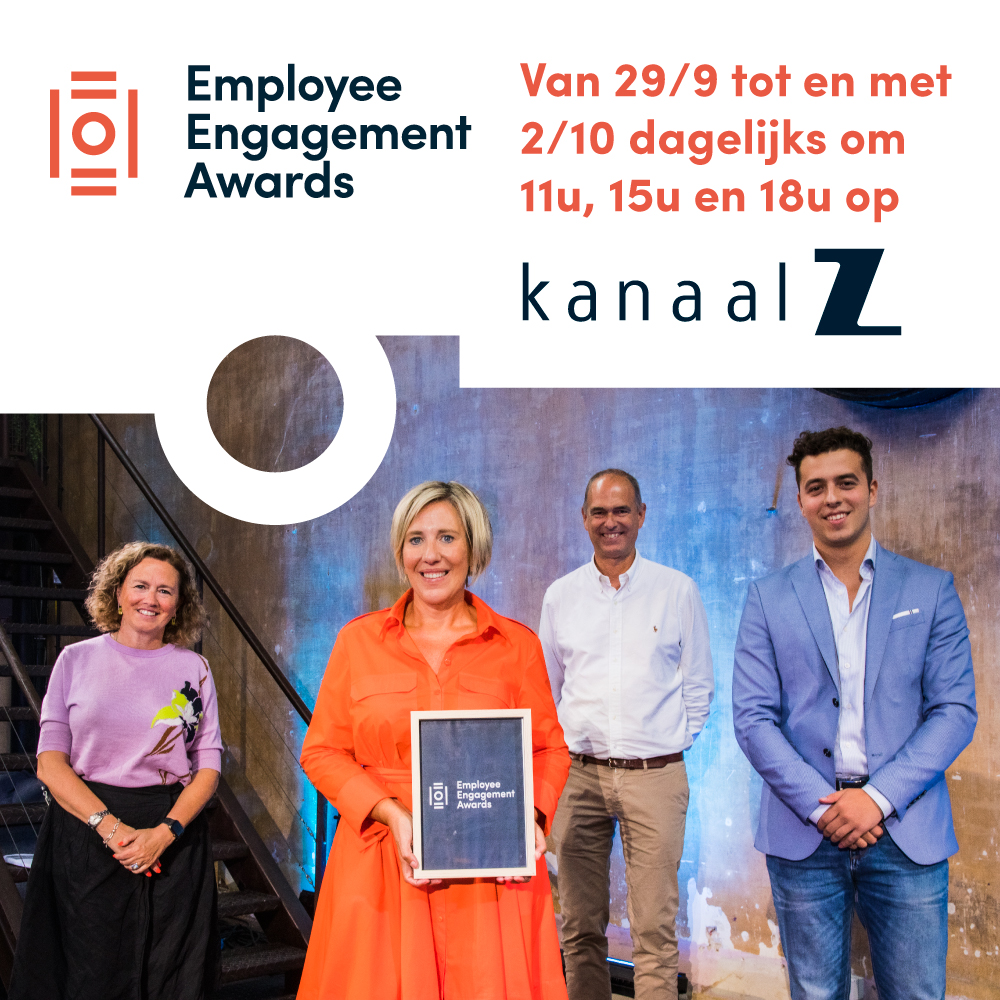 The Employee Engagement Awards are organized by Herculean Alliance and their partners Tobania, ISS, Nespresso, Microsoft, Kanaal Z, Duval Union, #ZigZagHR, Branded.Careers, Social Seeder, GrowthAgent, Ambassify, madewithlove, Towel Media and MBSSY
Do you want to join this incredible journey and receive an Award in 2021? Submit here!