Are your employees mentally healthy? A recent study done by Social Insurance Fund Acertashows that about 60% of companies will put more effort into employee well-being if the lockdown is removed.
One of the consequences of the pandemic is that the wellbeing aspect becomes even more important than it was before. Something that Herculean Alliance has been committed to for years. The renewed Herculean platform is the perfect tool to map and improve the well-being of your employees.
Many companies are taking into account that psychosocial complaints among their staff will increase. For many companies, the health of employees is a top priority when restarting the enterprise.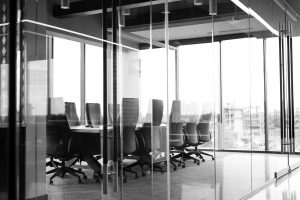 Crisis in waves
According to Yves Plees, Director Acerta Consult, this crisis is far from over. He states that this crisis is happening in waves. The first wave is the health crisis. This quickly evolved into an economic crisis. He expects that we can now prepare for the third phase, the mental crisis. Thousands of people died of the coronavirus and that has a profound impact on their environment. More attention to the well-being and mental resilience of employees will become important in the future. Many employers are currently finding out how to implement this in the day-to-day activities of their company.
Almost half of them want to continue working from home. One third of the companies surveyed think they will have to take drastic measures to survive after the Corona crisis. 4% even fear for the continued existence of their organisation. Remarkable: at the beginning of May, a quarter of the companies had not yet completed a recovery plan.
The survey shows that companies that do have a recovery plan in place initially focus on short-term actions, especially in the area of costs. This concerns postponing investments, adjusting prices, lowering purchase prices, renegotiating wage conditions, reducing the workforce,…
Creativity trumps
Yves Plees remarked that a lot of entrepreneurs were creative. they are thinking of diversifying their offer and launching new products or services. In addition, they are also looking for new earning models. The employers are looking ahead to their core business, but also to how it will be implemented. How employees will cooperate with each other, but also in terms of flexibility in working hours and place. What turned out to be a lifebelt during the corona crisis is not simply thrown overboard.
Working from home and training
The research shows that working from home is becoming the biggest 'stayer'. Almost half of the surveyed employers want to continue working from home when the lockdown is over. One third of the employers will also put more energy into the training and development of their employees. A small minority is thinking of making employees available to other companies.
Are your employees mentally healthy? Source used in this article: Peoplesphere