Today, we are launching the free version of the Herculean employee engagement survey in the UAE. The survey can be used by every organisation within the UAE and is anonymous.
The survey is based on the model used in the book "Employee engagement, what else?". It is designed to help companies measure their employees' satisfaction and happiness at work on a regular basis.
Why a free employee engagement survey?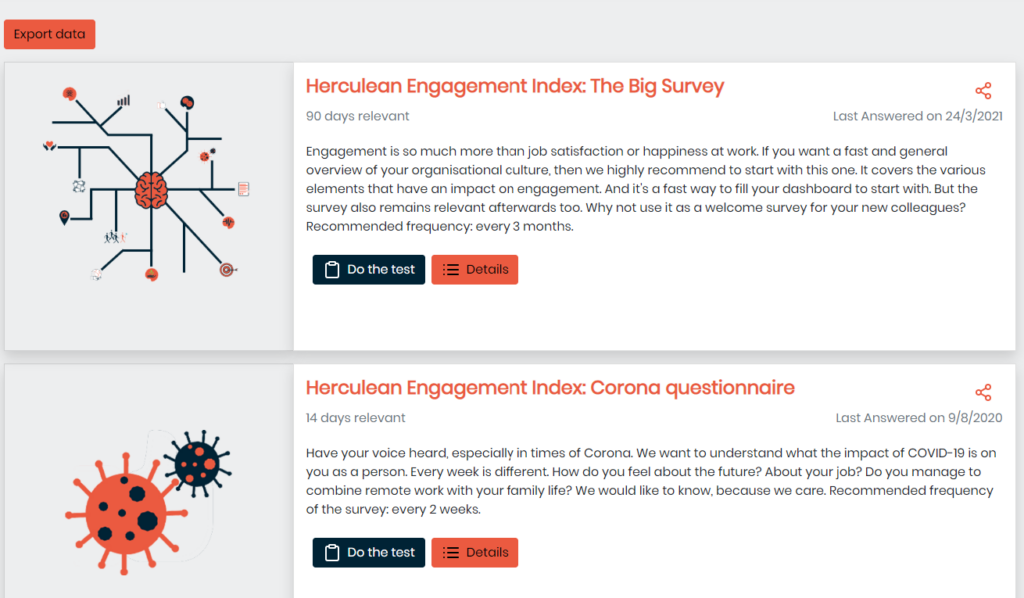 Why a free survey, you might ask? Employee engagement is a wicked problem. Wicked problems can only be solved through a community approach.
Engaged employees are the motor for happy customers (and vice versa). Recent studies have shown that employee engagement has made it to the top 3 priorities of business leaders in the region. However, there is a major gap between the numbers of engagement and the awareness. This is a worldwide challenge.
The results of the free survey will provide a realistic and real-time snapshot of how engaged employees currently are in the UAE. The survey is taken across all sectors and regardless of the company size. Mapping out the key drivers and killers of engagement gives insights in what we can do to improve their experience. The aim is to use the anonymous data in the next edition of the book.
All employees are invited to participate. All you need to do, is take a few minutes to answer a short questionnaire. The questions will cover the drivers of engagement, touching topics such as job satisfaction, leadership, work-life balance, diversity, teamwork, recognition and rewards, and more.
Employee engagement survey results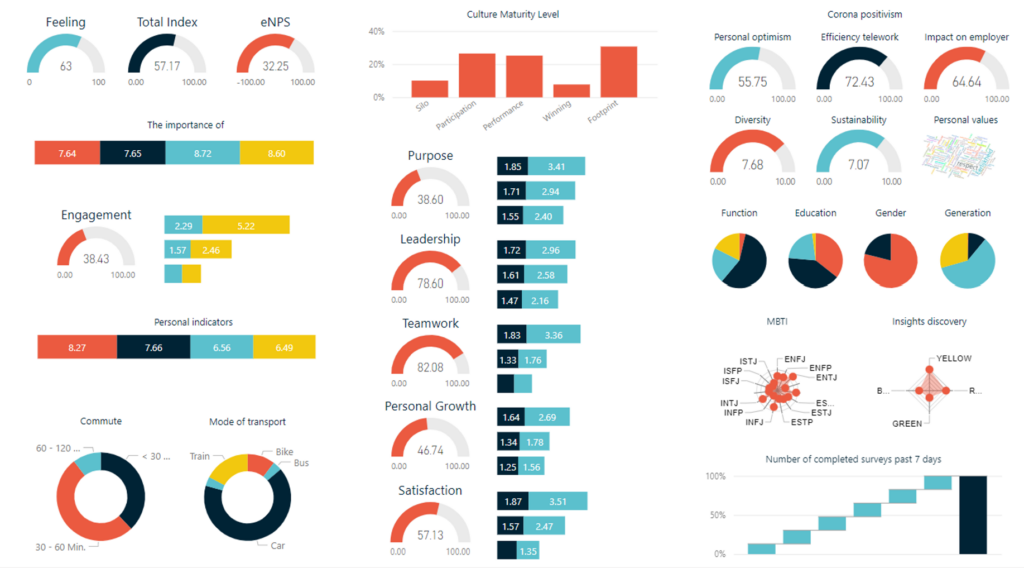 The anonymous and free employee engagement survey gives the respondents a first indication of how engaged THEY are at their current employer. As a token of our appreciation, you will receive our whitepaper, with broad insights and recommendations on how to enhance employee engagement in your company.
The overall results will be published as an interactive anonymous dashboard on International Happiness Day. This is an annual event that celebrates the importance of happiness and well-being in the workplace.
So, what are you waiting for? Take the survey today and discover how you can create a more engaging and fulfilling work environment.
The starting point for a new employee engagement strategy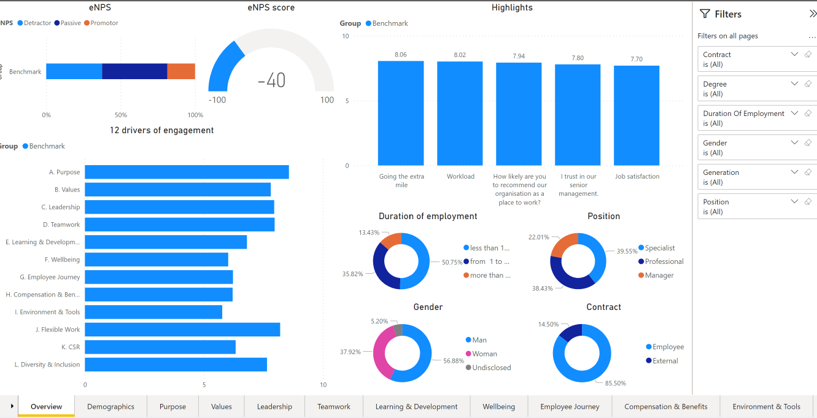 Are you looking for a way to gauge the level of employee engagement at your workplace? Do you want to know on a continuous basis how happy your employees are? Do you want to get an honest idea of how motivated they feel? And what makes them go the extra mile? We have got you covered.
Contact us to learn more about our tailored solutions based on neutral measurements. Expert Inge Van Belle, author of the book "Employee engagement, what else?", will connect with regional leaders for an in-depth interview and use cases for the local version of the book.
Don't miss this opportunity to boost employee engagement and happiness at the workplace by using your specific corporate DNA as an asset. Take the survey now!
What else?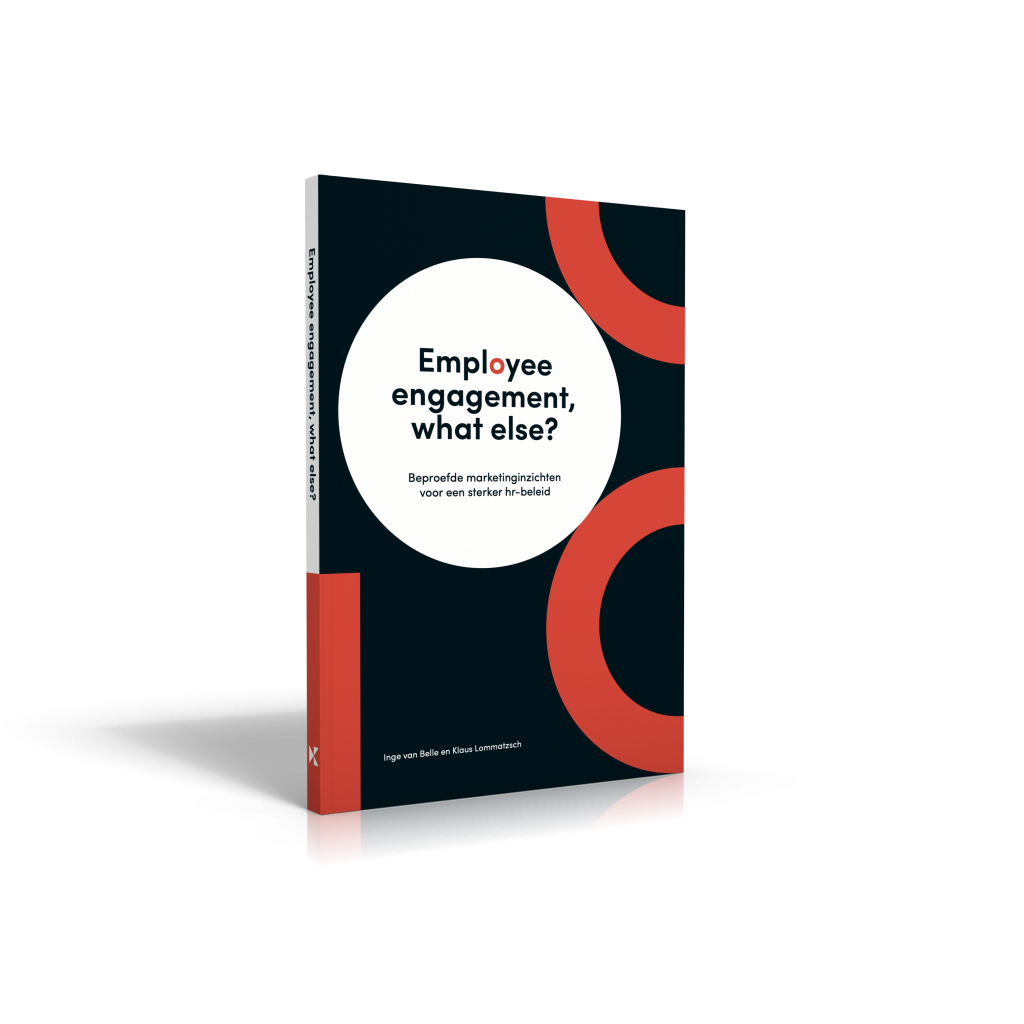 In their book, the authors Inge and Klaus offer a fresh perspective on the age-old problem of employee engagement, based on their personal experience in the corporate and entrepreneurial world, cases from different industries, over 20 years of know-how in engagement projects and marketing, and the results of a public employee engagement survey.
The book identifies the 12 drivers (or killers) for engagement. It offers a Culture Maturity Model with 5 stages of organisational maturity. The authors also provide practical insights and strategies for business leaders who are looking for proven recipes to improve engagement and to become a great place to work.
About Herculean Alliance
Employee Engagement Specialists. Crafting powerful workforces. Helping customers measure and improve employee engagement and build their tribe. The approach is based on 4 pillars: keynotes and advisory, technology, and private and public events. With offices in Dubai and Belgium, we help customers like Daman, ACWA Power, Mazrui, Masdar, Jaguar Landrover, DHL, Dubai Police, INEOS Grenadier, BIC, Novartis, Grant Thornton, Deloitte, and many others to boost the employee experience.