Fan Friday: DHL and Hercules Trophy go way back. DHL has been participating in the Hercules Trophy since 2006. Over the years, the number of DHL teams grew together with the enthusiasm, resulting in a prominent attendance not only in Europe but also at the Hercules Trophy in Dubai.
DHL is a global market leader in the logistics industry. The company commits its expertise in international express, air and ocean freight, road and rail transportation, contract logistics and international mail services. Key to the success of its business is the innovative team building concept that seamlessly fit with the company culture. That is exactly what Hercules Trophy stands for and why both organizations match as good as they do, also on a business level. It shouldn't be a surprise that  DHL became one of the official Hercules Trophy sponsors.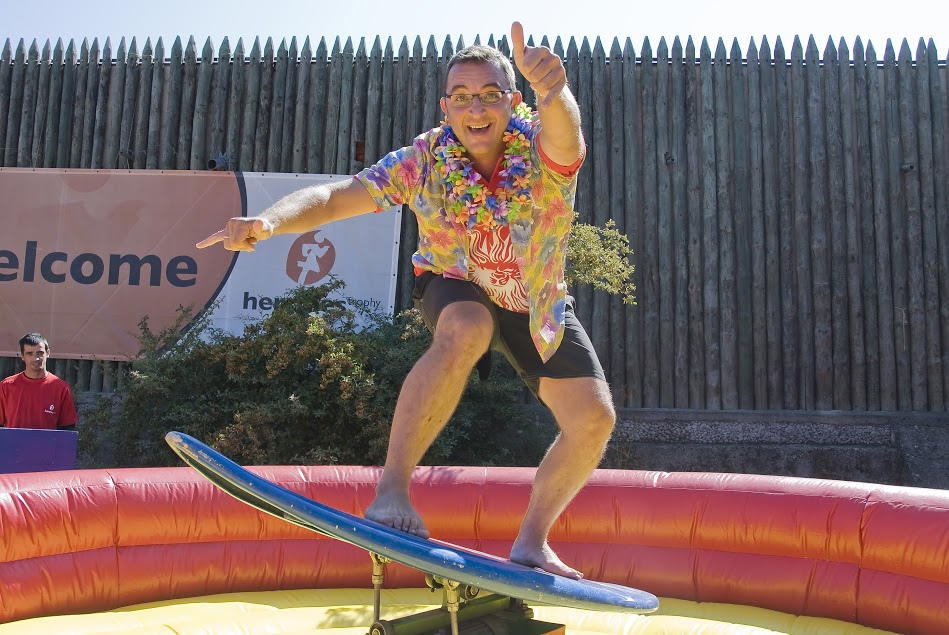 At the European Hercules Trophy, a lot of excited teams of energized DHL employees excelled in 12 extreme challenges. As always, fun and entertainment complemented the all-day sporting experience. It's an addictive mix of speed, thrill, ambiance and pushing boundaries. DHL's most important goal was again to improve team work and collaboration, but also to create internal competition between dispersed offices. A sporty, competitive attitude and the dynamic vibe that typically germinates at a Hercules Trophy obviously impact the daily business practice.
Afterwards, colleagues prove to be more engaged and focused, more motivated and inspired to compete again. DHL is very much convinced of that positive influence. The company even rewards excelling staff by subscribing them to the Hercules Trophy. And the employees, they love it! DHL participants remember 'their Trophy' as an awesome journey with 360° of fun. They call it a must do every year!
Koen Somers, DHL Sales Director Belgium: 'The Hercules Trophy is a marvelous, extraordinary event. Team building and company branding are guaranteed. The organization is SUPER. I really invite everybody wherever in the world to participate and enjoy this wonderful experience!'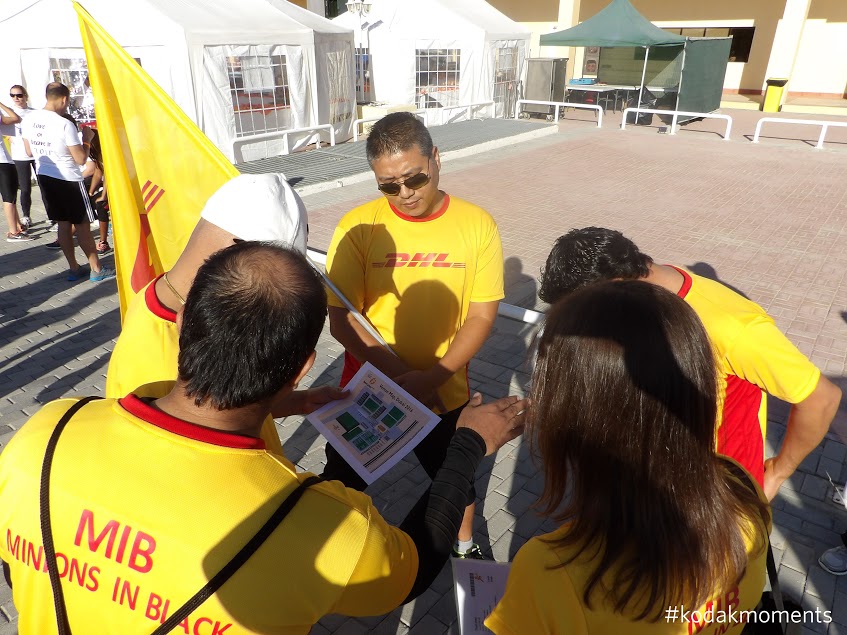 DHL not only attends the Trophy in Europe, but also in the UAE. lots of yellow teams surpassed themselves at the Hercules Trophy Dubai early 2012. The experience was all about high octane team building with a lot of opportunities to improve the team work afterwards.
As a result of the lasting, mutually inspiring relationship between both companies, DHL became an official sponsor of Hercules Trophy. For several years, they have been taking care of the player shuttle service. In Dubai, they even sponsor one of the sport challenges, with the appropriate name 'Speed of Yellow'.
The DHL on time delivery perfectly fits with the Hercules brand and quality standards. The sponsorship is clear win-win situation with corporate branding and improved employee morale as the most important added values.