DXB Fit Day with ACWA Power. By the end of 2017, Herculean Alliance received an interesting request from a company named ACWA Power. The challenge ACWA Power gave, was to come up with a proposal to help employees live more by the definition of their 'People' value. All while achieving a new level of togetherness for the organisation and getting to know each other better through a day away from the office.
ACWA Power (founded in 2004) is a developer, investor, co-owner and operator of a portfolio of power generation and desalinated water production plants currently with presence in 11 countries including in the Middle East and North Africa, Southern Africa and South East Asia regions.
"We created a tailored program based on 20 years of Herculean know-how. The first focus was on understanding the ACWA Power background and their challenges for the future. We worked closely with the ACWA Power team to understand their needs to the bone. From the various meetings that we had with the teams in communication, HR, events and top management, the intentions of ACWA Power to go for the extra edge became quite obvious. We have rarely seen this level of detail and passion with other clients", Herculean Alliance co-founder Yves Vekemans.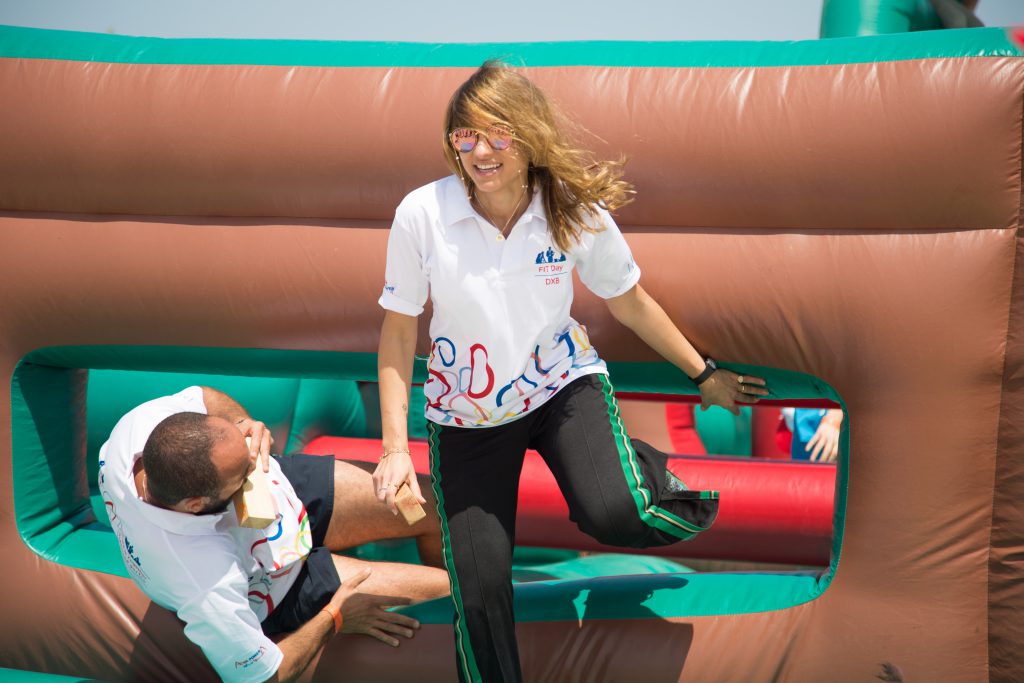 Co-Founder Inge Van Belle: "We have a solid team of experienced facilitators and coaches to handle tailored active team events. But we decided to be involved personally as founders, because of the specific corporate identity at ACWA Power. This organisation was founded in 2004 with 3 employees and has grown extremely rapidly to one of the leaders in renewable energy with 3,000 employees from 30 nationalities. Right in the Herculean sweetspot! The team dynamics, dedication and competitive corporate culture are very specific and could become fragile if not handled well. Coming from a similar background in our corporate careers, this was extra interesting for us to experience and take our own offerings to the next level".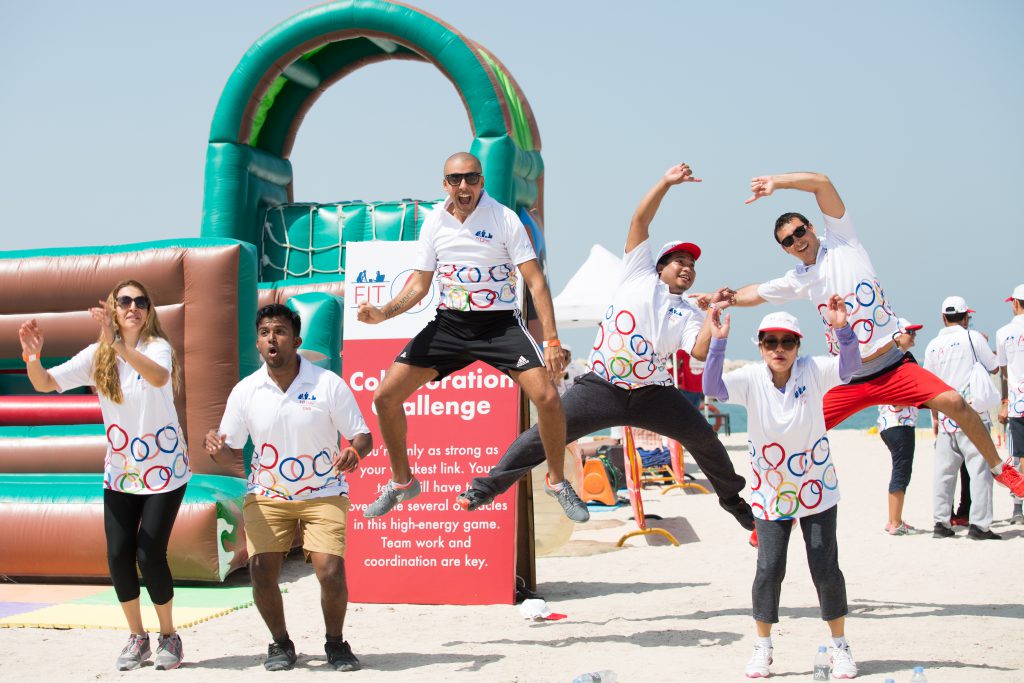 The company culture can best be described as achievement driven with qualified, hard working employees with an ambitious mindset. During its phenomenal fast growth process, ACWA Power missed out on "gelling" the organisation. The good news is that the management is very much aware of this and is committed to change this with a 3-year plan in different waves. 11 initiatives have been identified after a corporate wide survey."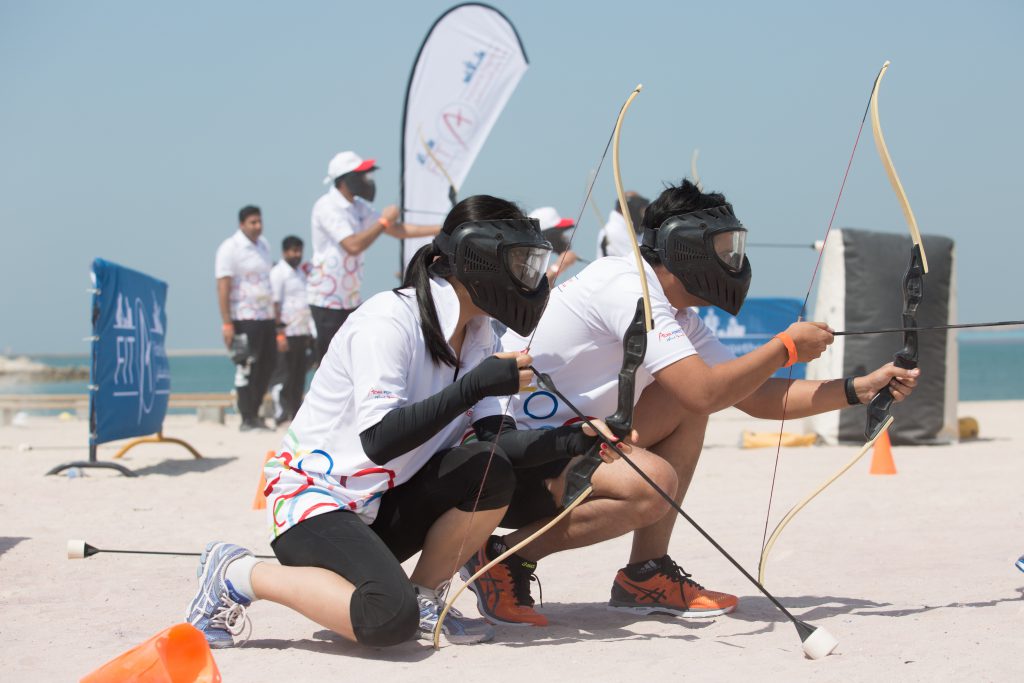 Acwa Power's PEOPLE value
We treat our employees and partners with respect and professionalism, fostering a working environment where people can contribute, innovate and excel.
We work together in collaborative and inclusive teams, showing support for each other to achieve client, personal and company goals.
We embrace integrity and transparency by practicing the highest professional and ethical standards towards our clients, communities and one another.
On Tuesday 27th March, we organised a unique team activity for all ACWA Power and NOMAC employees in Dubai, called the ACWA Power Fit Day – DXB.
The Herculean online platform was rebranded to create the online buzz weeks before the event. The power of gamification was used to open the minds and hearts of the employees. A breathtaking venue, a friendly competition accessible for all backgrounds, a good mix of battles connected to the People Value, great food, amazing facilitators, employer branding, cool clothing, inspiring speeches, awards, music and entertainment…it was all part of a perfect team day. During the day, a video was made that was presented after the awards:
"We are honored that ACWA Power awarded this project to the Herculean Alliance group", Yves Vekemans. "Our aim is now to look at the future and investigate how we can continue to support this great organisation in building its specific DNA, which is a great competitive advantage."